Welcome to Tiburon
Surrounded on three sides by San Francisco Bay, the luxurious community of Tiburon encompasses the majority of the Tiburon Peninsula. Picturesque and charming, this bayside haven provides breathtaking views of Angel Island, San Pablo Bay, Alcatraz, San Francisco Bay, Golden Gate Bridge, and the shimmering San Francisco skyline. Encompassing over 13 square miles of prime real estate, Tiburon has a classic coastal vibe that is luxurious yet quaint. With a laid-back Mediterranean-like lifestyle and friendly culture, locals enjoy the slower pace of Tiburon while having easy access to San Francisco via the Tiburon ferry.
Reminiscent of quaint fishing villages, downtown Tiburon is replete with beautiful storefronts, small boutiques, and fantastic restaurants. The thriving coastal community continues to grow – adding new waterfront restaurants in 2021; among them will be Michel Mina's "The Bungalow Kitchen." As a nautical paradise, Tiburon is home to two notable yacht clubs, The Corinthian Yacht Club and The Tiburon Yacht Club. The Tiburon Peninsula Club and The Belvedere Tennis Club are also resident favorites for those looking to swim and play tennis.
Tiburon Architectural Styles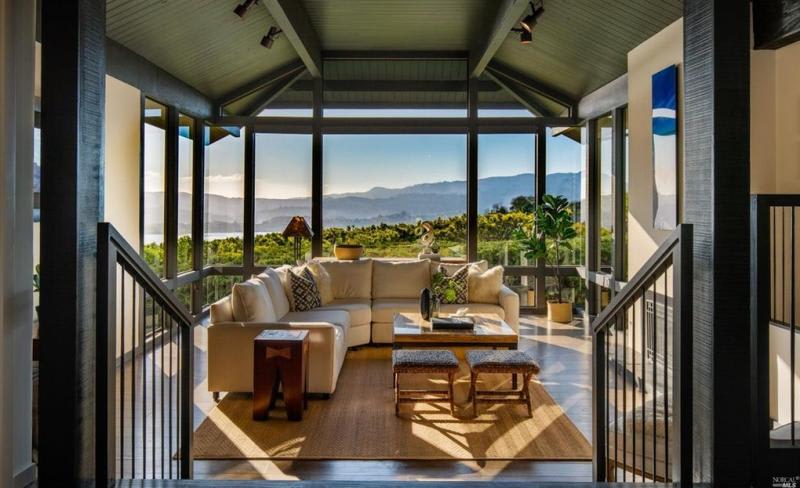 Homes on the Tiburon Peninsula are nothing short of spectacular! From beautiful, traditional-style cottages to sprawling architectural masterpieces perched high in the hills and stunning engineering marvels situated right on the water, homes in Tiburon artfully weave the landscape into the design. With pristine views, a fascinating culture, and unique housing Tiburon is a highly sought-after place to live in Marin county.
Whether you are looking to relocate to the idyllic community or seek a new property, Tiburon is a beautiful town. As an architectural and design enthusiast, I have lived in the Belvedere/Tiburon area for more than 40 years. While the exclusivity of real estate in this area can make it hard to find, trusting a local with market insight can ensure you are making a solid investment that fits your lifestyle and financial goals.