Welcome to Sausalito
The first Marin community on the northern side of the Golden Gate Bridge, Sausalito, offers an easy commute to San Francisco. Replete with a picturesque downtown and tranquil views of the bay, this community is adjacent to the
Golden Gate National Recreation Area,
one of the largest urban parks in the world. This colorful city has a charming laidback nautical feel in comparison to neighboring San Francisco. The culture is diversely artistic yet simplistic. The easy, Northern Californian vibe makes Salsalito a wonderful community to call home.
In the summer, the heart of Sausalito, Bridgeway, is bustling with tourists and day-trippers from the surrounding areas. Accustomed to the thriving seasonal activity, locals often use residential streets to bypass visitors and hop on and off the freeway.
Sausalito Architectural Styles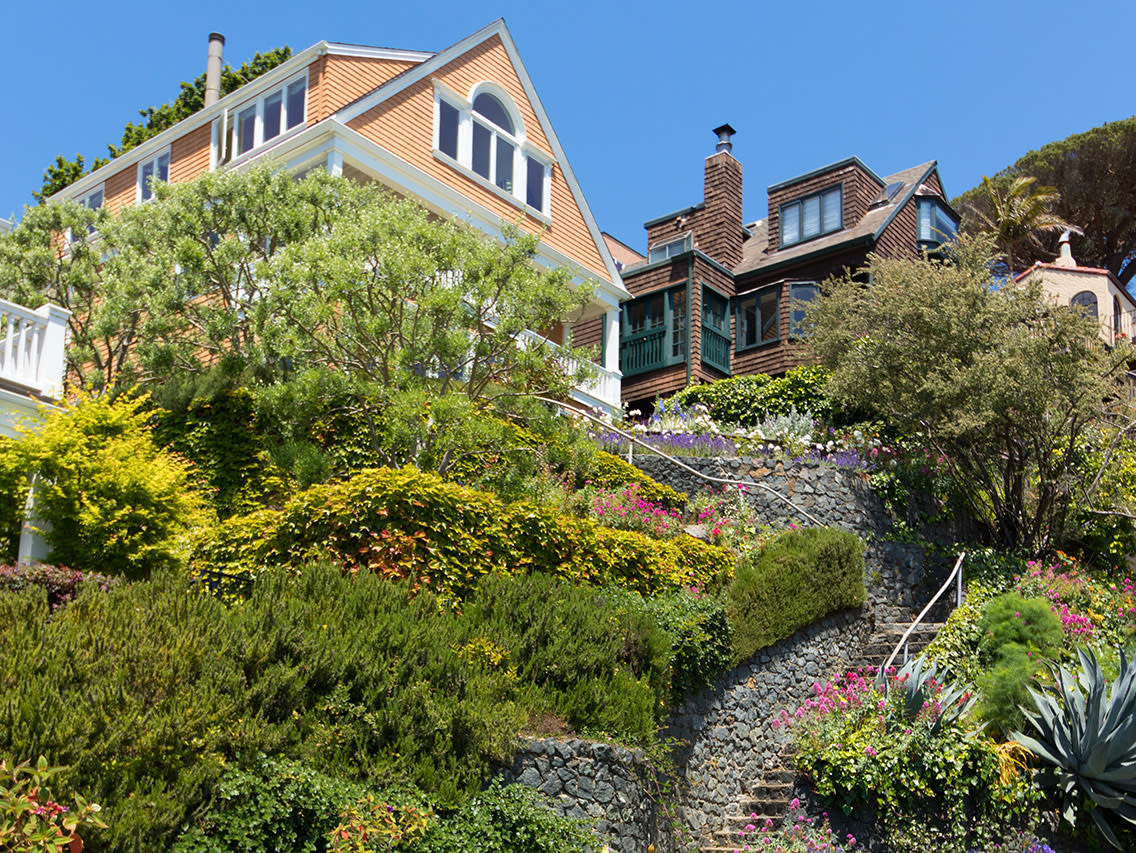 Architectural styles are very diverse in Sausalito– ranging from classic Victorian to modern designs.
Homes in the southern part of town are built on steep hillsides, often requiring lifts known as hill-a-vators for easy access.
The northern part of Sausalito has properties with larger, more accessible yards. It is also home to a community of houseboats, evoking thoughts of Otis Redding's "Sitting on the Dock of the Bay'' who wrote the lyrics to the song in one of the rented houseboats.
Locals also enjoy access to beautiful landmark buildings, such as the craftsman style Sausalito Women's Club designed by the prominent Bay Area architect Julia Morgan in 1918.