Welcome to Kentfield
Kentfield is located in the heart of Marin County. The fantastic community offers plenty of outdoor recreational activities. For those seeking a country lifestyle and the convenience of a central location, Kentfield is the ideal place to call home. Only minutes away from Larkspur Landing ferries, the Richmond-San Rafael Bridge, and the Golden Gate Bridge, Kentfield sits at the base of towering Mount Tamalpais and next to Baltimore Canyon Preserve and Creekside Park. The 6,485 residents who live within the quaint community enjoy hiking, biking, picnicking, and walking. Amenities found within Kentfield provide locals a unique feeling of modernism mixed with naturalness. The neighborhood is home to nationally renowned schools, making Kentfield an excellent place to raise a family.
Kentfield Architectural Styles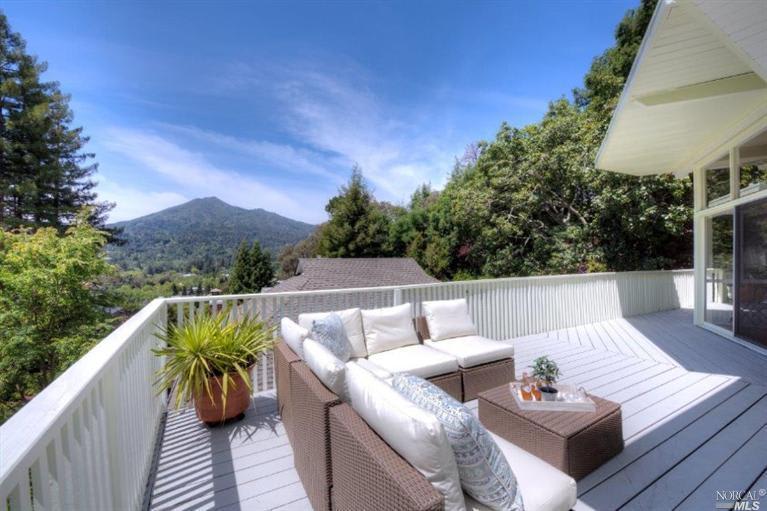 Most properties in Kentfield are built upon large lots and set back from meandering streets lined with pine, redwood, and manzanita trees. The low-profile roofs of these spacious homes are designed to blend in with the natural surroundings – an effect that provides a wooded country feeling.
Kentfield is divided into four areas: Baltimore Canyon, Kent Woodlands, Kentfield Gardens, and the Del Mesa/Laurel Grove.
Because of its proximity to Bacich and Adeline Kent schools, Kentfield Gardens is popular with families of school-age children. The Del Mesa area, distinctive for its large estate homes, is a rural neighborhood centered along Laurel Grove. Kent Woodlands is nestled along the perimeter of Mt. Tamalpais.