The scenic coastal town of Tiburon has breathtaking views of the San Francisco Bay awaiting you at every turn. Nestled just across the Golden Gate Bridge, this charming community offers not only picturesque landscapes but also a vibrant culinary scene that will tantalize your taste buds. Whether you're a local seeking a new dining experience or a visitor eager to explore the best gastronomic offerings, Tiburon has a delightful array of restaurants that will satisfy every craving. From fresh seafood delights to international flavors, Tiburon is a destination that promises a delightful and unforgettable dining experience. So, grab your appetite and let's explore where to eat in Tiburon, CA.
1. Bungalow Kitchen
The Bungalow Kitchen is a social dining experience and community clubhouse created in partnership between Chef Michael Mina and hospitality veteran, Brent Bolthouse. The Bungalow Kitchen brings a chic and bohemian atmosphere featuring Chef Mina's award-winning California cuisine heavily inspired by local, seasonal ingredients and a robust wine list and custom cocktails.
2. Sam's Anchor Cafe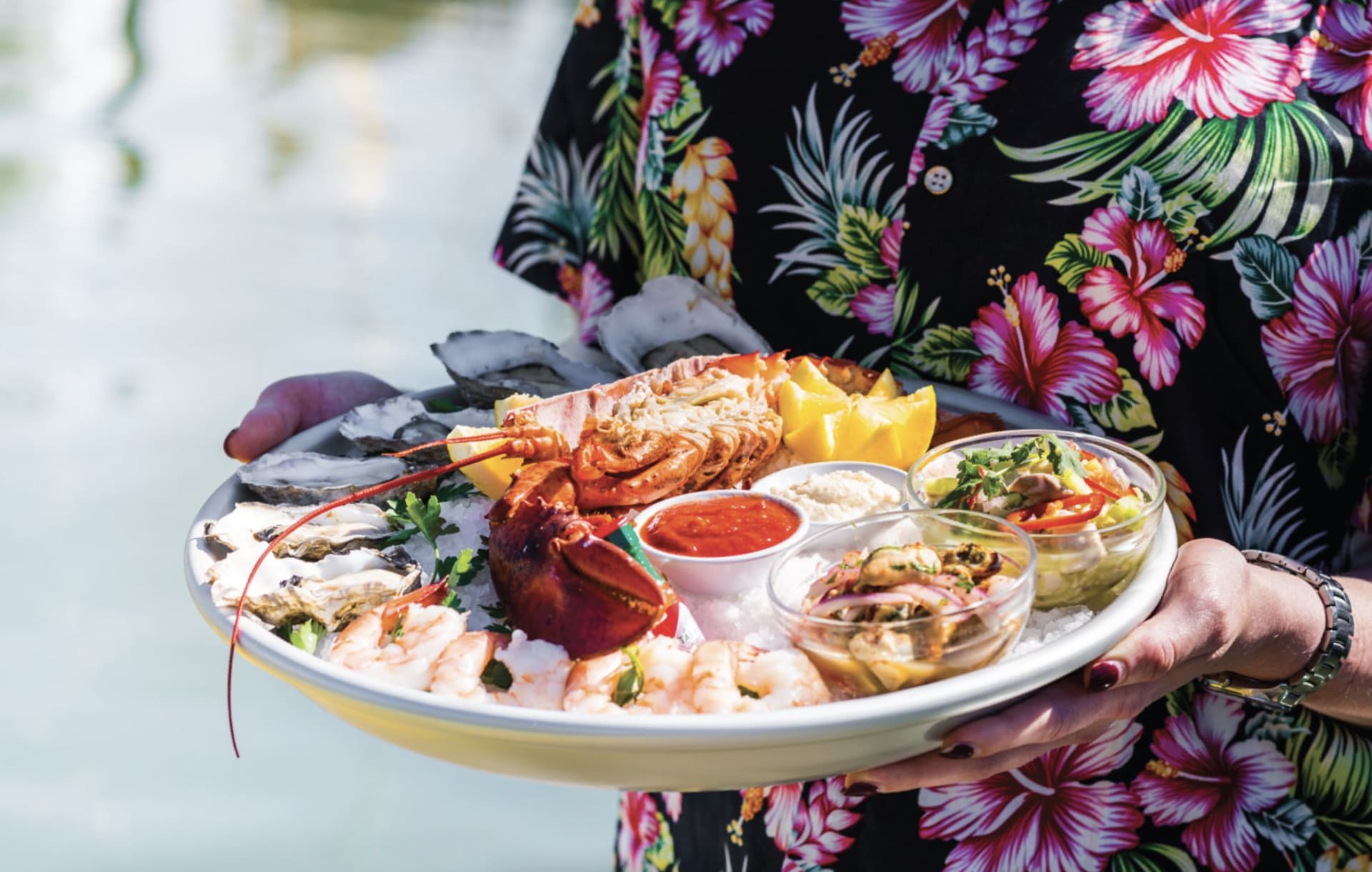 Sam's has long been famous for fresh seasonal seafood, a fun atmosphere and breathtaking views of Angel Island, Alcatraz and the San Francisco skyline. Enjoy outdoor dining on the deck complete with heater lamps and heated benches. Limited indoor dining is available as well. It's been said that if you stay long enough you'll see everyone you've ever known. Sam's has been voted the Bay Area's Best Outdoor Restaurant—go and see why!
3. The Caviar Co.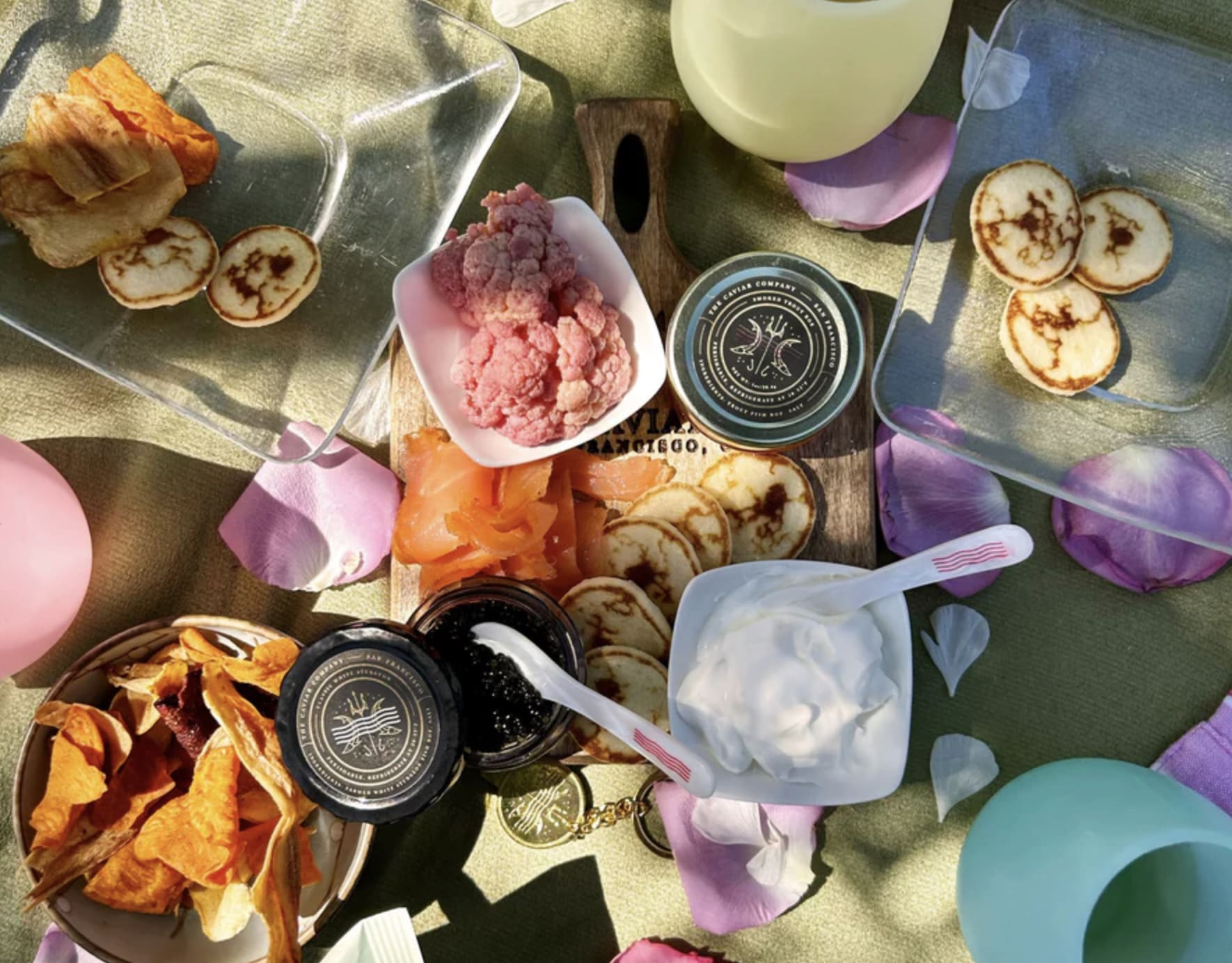 A timeless take on caviar with a playful twist — the menu ranges from traditional caviar service with blini and crème fraîche, to caviar-forward takes on modern California cuisine. The Caviar Co. Champagne Lounge offers caviar flights, light bites, and traditional caviar service, making for an elegant afternoon or the start to a night out in Tiburon. With 12 varieties of caviar and roe, there is something for everyone. Whether you are looking for a silky and buttery caviar or a roe with a bright pop, The Caviar Co. helps curate the perfect dining experience for all.
4. Luna Blu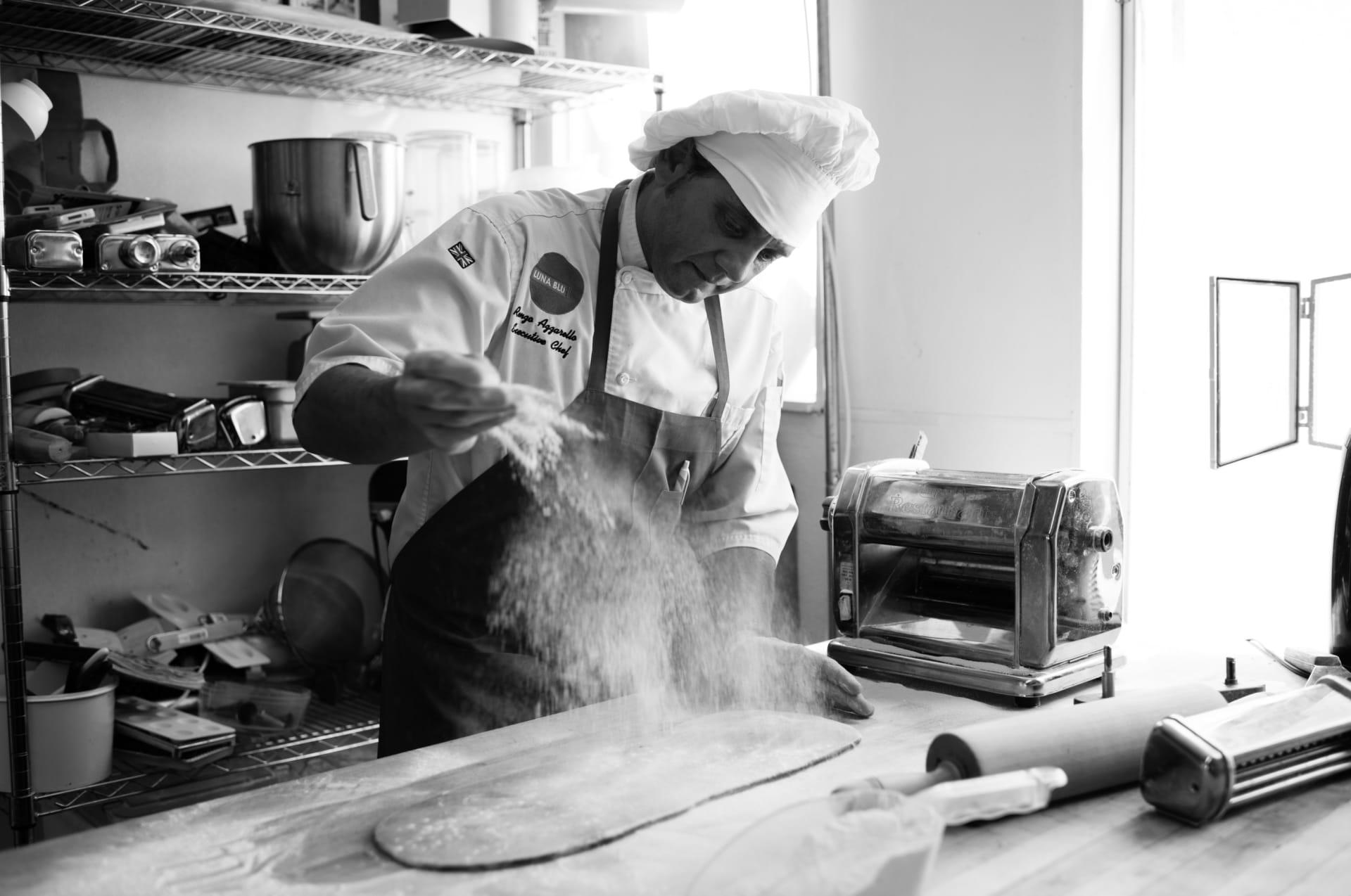 Luna Blu Restaurant is the best place to go if you want to enjoy great Italian seafood cuisine in a romantic and tranquil environment. Serving mouthwatering dishes with all fresh Italian Ingredients cooked by a real Italian master Chef for that Authentic Experience.
Established in 2013, owners Renzo and Crystal Azzarello were honeymooning in Tiburon and came across the vacant restaurant on a romantic stroll on Main St. They put a lot of love into the renovations to enhance the beautiful spot. Executive Chef Renzo Azzarello has been a restauranteur for over 15 years and his new wife Crystal Azzarello is happy to assist with the front of house. The name Luna Blu means blue moon in Italian, it relates to their honeymoon and also something special and rare "once in a blue moon".
Serving weekend brunch, lunch, and dinner. The restaurant is partners with the Monterey Bay Aquarium Seafood Watch Program, which means they only serve sustainable seafood. The meat and poultry is all naturally raised and from small farms and they serve as much organic produce as possible. Luna Blu is perfect for a romantic meal or large groups.
5. Petite Left Bank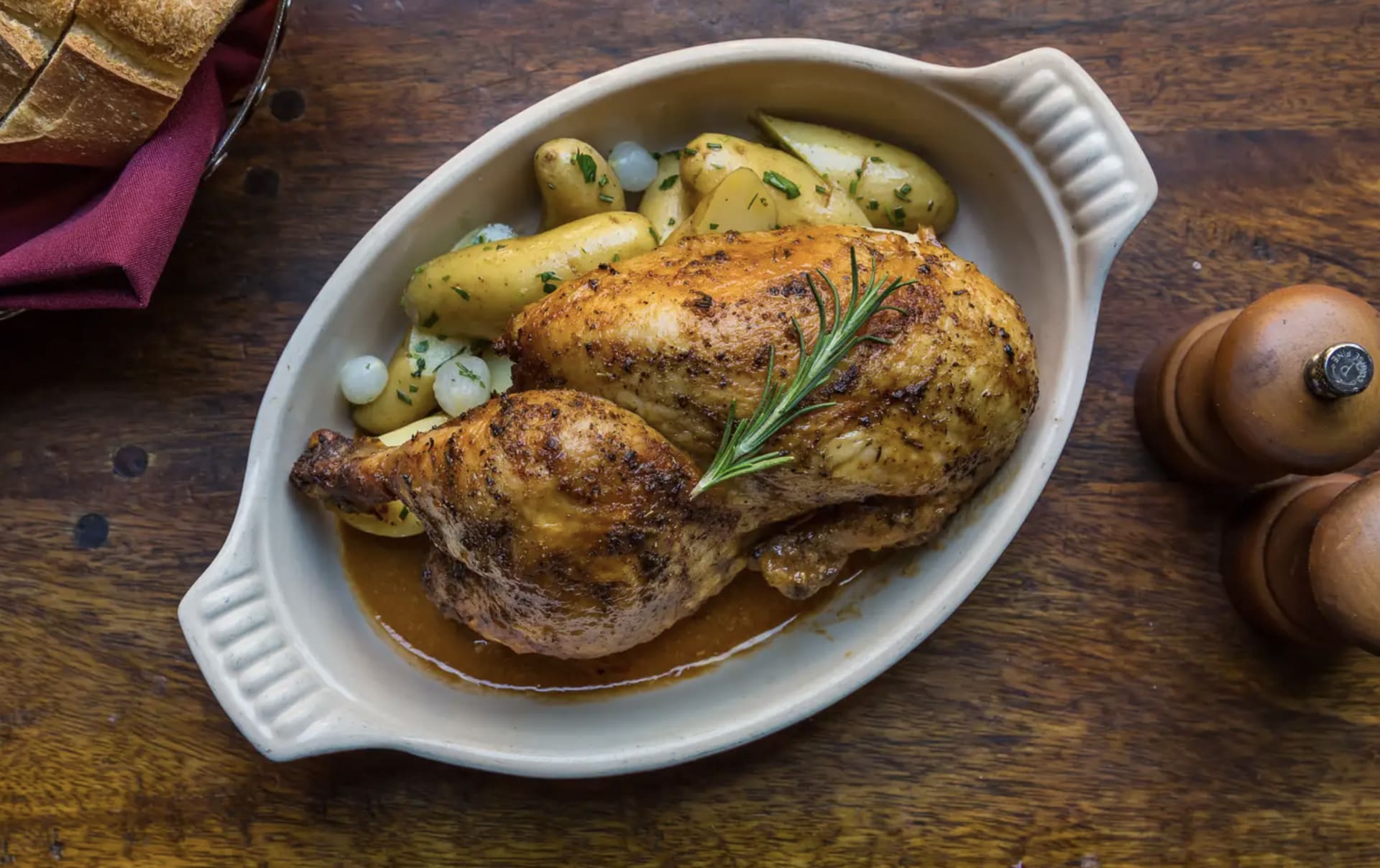 Petite Left Bank is a traditional French café and bistro from Chef Roland Passot, set in the heart of Marin County, in the charming downtown area of the coastal Tiburon peninsula. Like its sister restaurant Left Bank, Petite Left Bank is named in homage to and inspired by the iconic brasseries of La Rive Gauche, the southern or "left bank" of the River Seine which winds its way through the center of Paris. It's a modern and approachable setting, and at the heart of all the space has to offer Tiburon is a French café, an all-day affair where you can enjoy delicious French pastries, croissants, espresso, coffee, and tea. During the day, handcrafted dishes feature modern flavors and techniques that embrace its French European heritage and elevate the café experience. As the day turns to night, Petite Left Bank transforms into an alluring, lively, and exciting space with bistro highlights that showcase French recipes and classics.
6. Rustic Bakery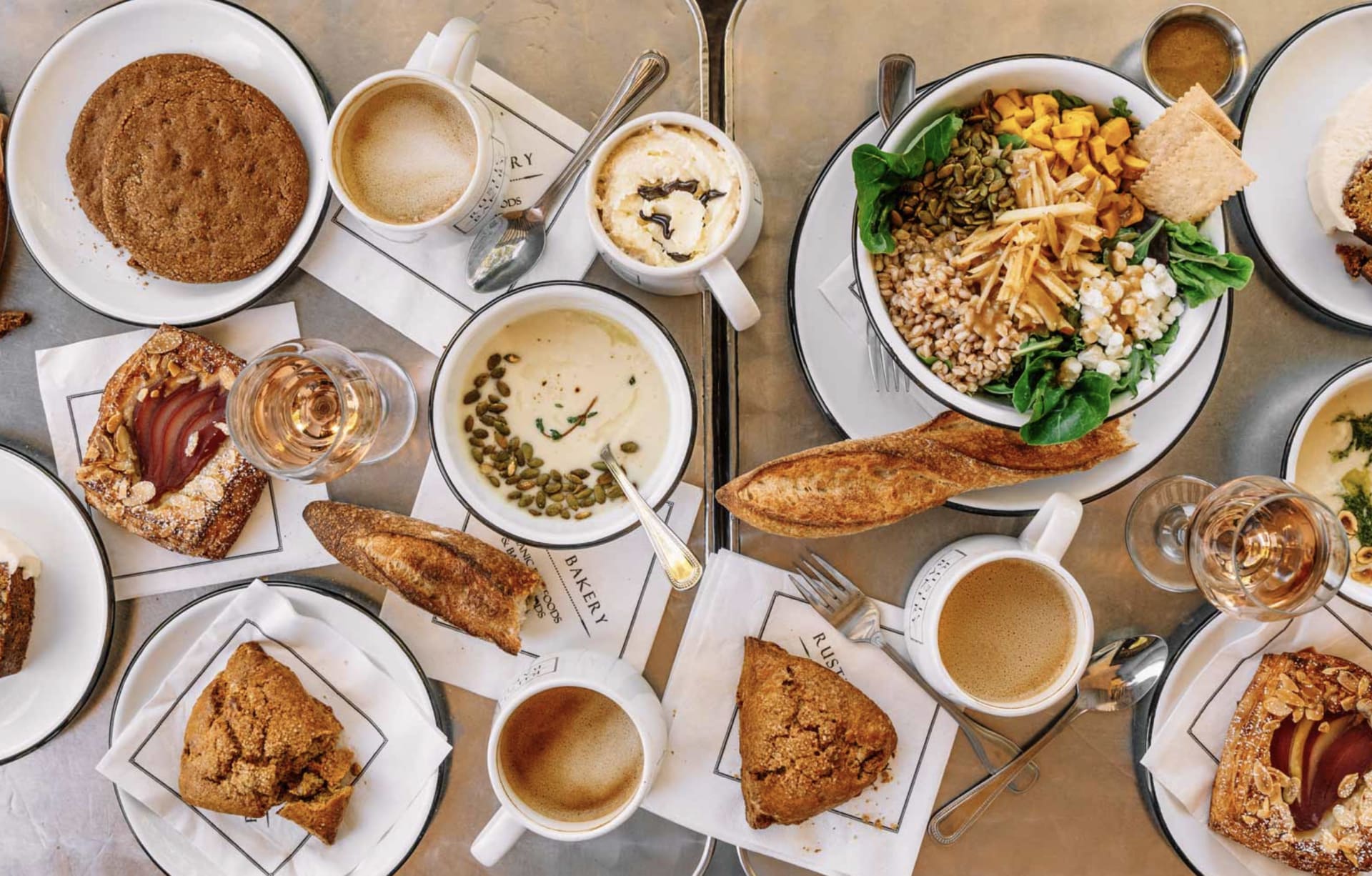 Carol LeValley & Josh Harris started Rustic Bakery on a whim in 2005. The couple found their passion for baking in a simple sourdough flatbread cracker that Carol would whip up for friends. They stopped at the San Francisco Ferry Building outlet of Cowgirl Creamery, and mentioned to owners Sue Conley and Peggy Smith that their cheeses deserved artisan crackers. The Cowgirls bit, literally, into a sourdough flatbread and immediately placed an order for 50 cases. Everything is baked by hand and always uses the best ingredients available.
7. Squalo Vino Wine Bar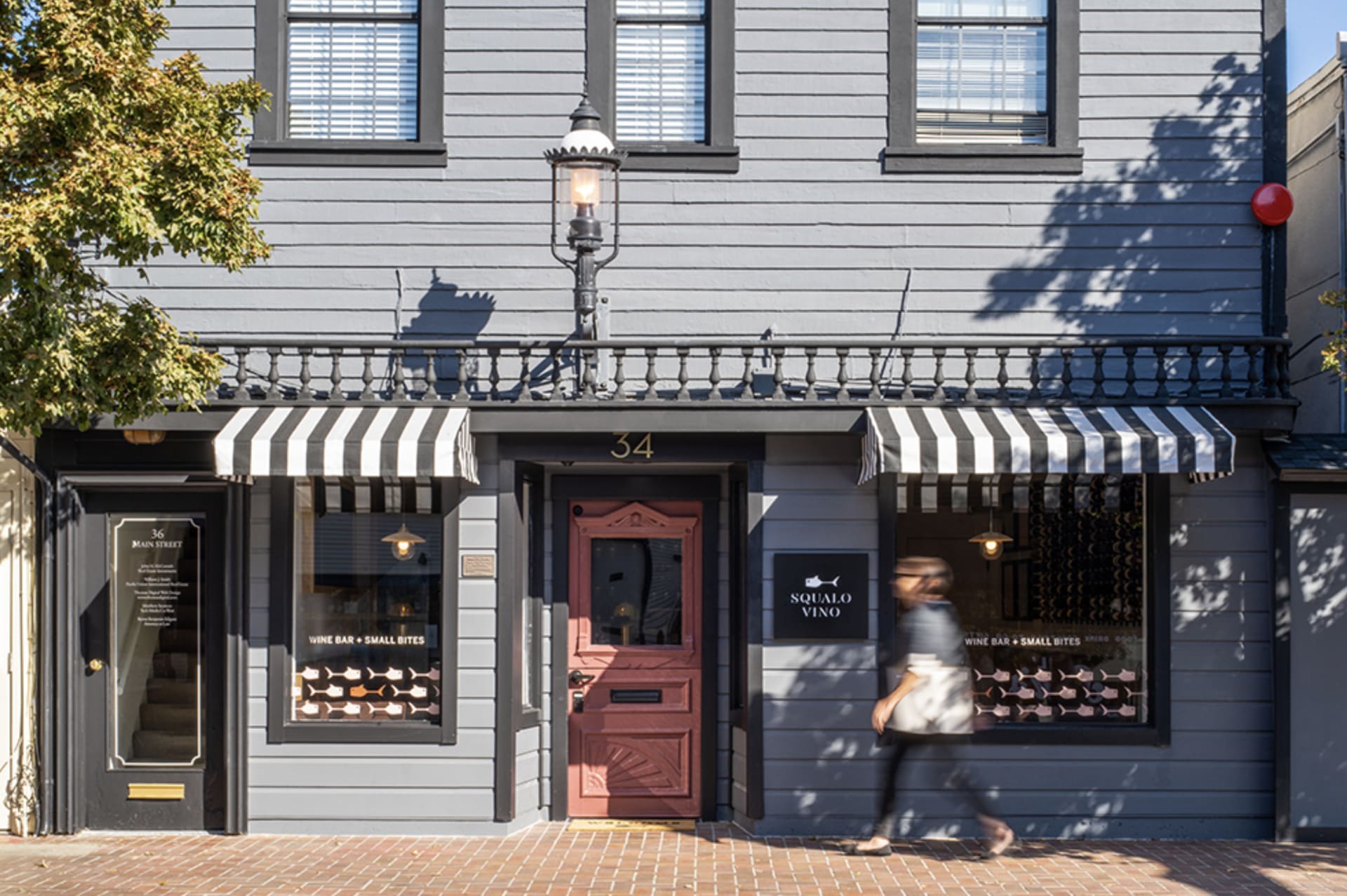 Squalo Vino is Tiburon's newest wine destination with over 15 different wine-by-the-glass options and over 90 different wines by the bottle. Not to mention they also have locally-brewed beers and small bites making this the perfect afternoon hangout.
8. Malibu Farm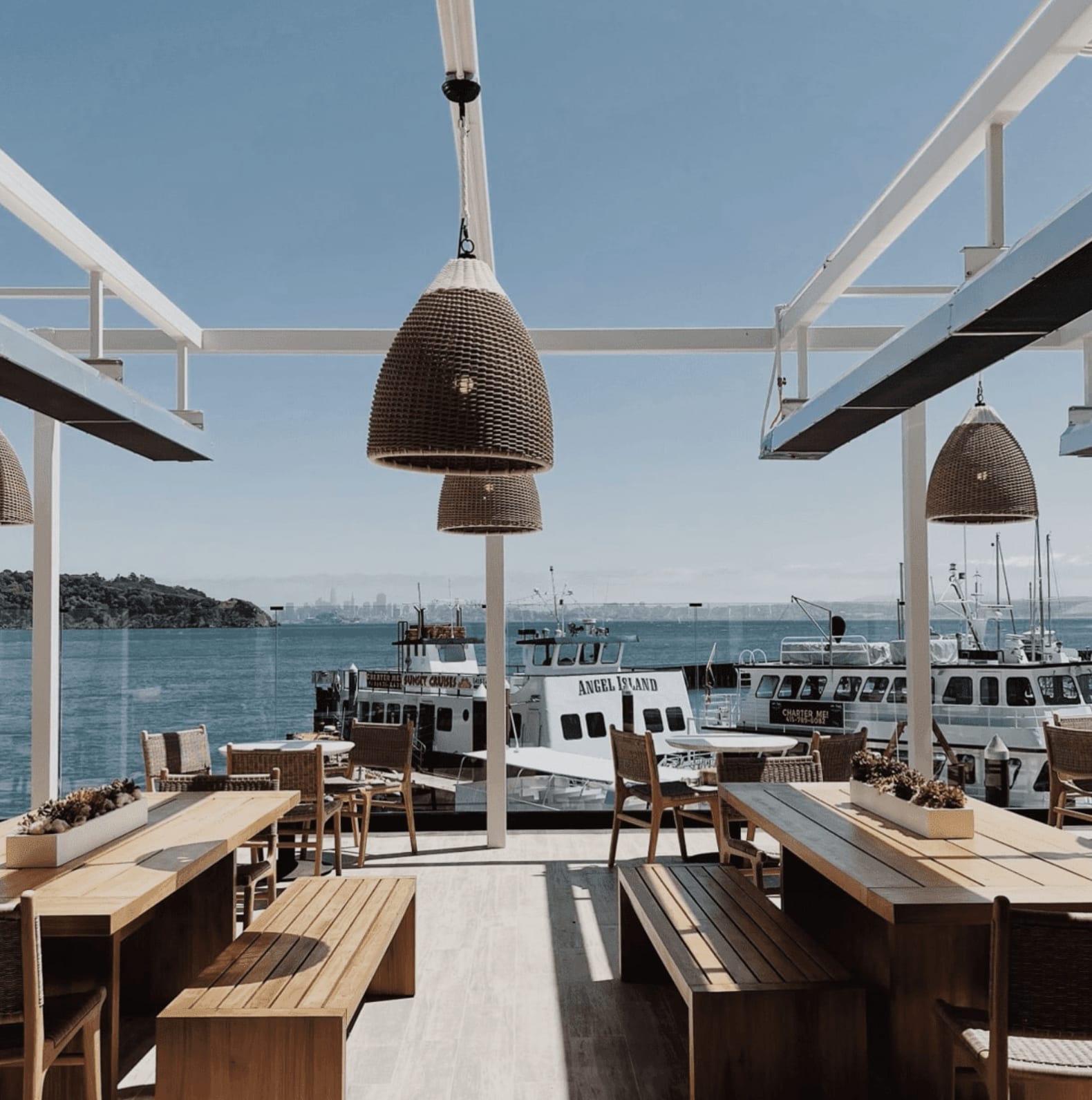 Founder and chef Helene Henderson abides by a home-grown and sustainable ethos, using simple ingredients and techniques to make the Malibu Farm dishes feel fresh. The menu leans into seafood as well as vegan or gluten-free options. The variety of fresh local food is a key reason why I love this spot that is fairly new here in Tiburon.
9. Tiburon Tavern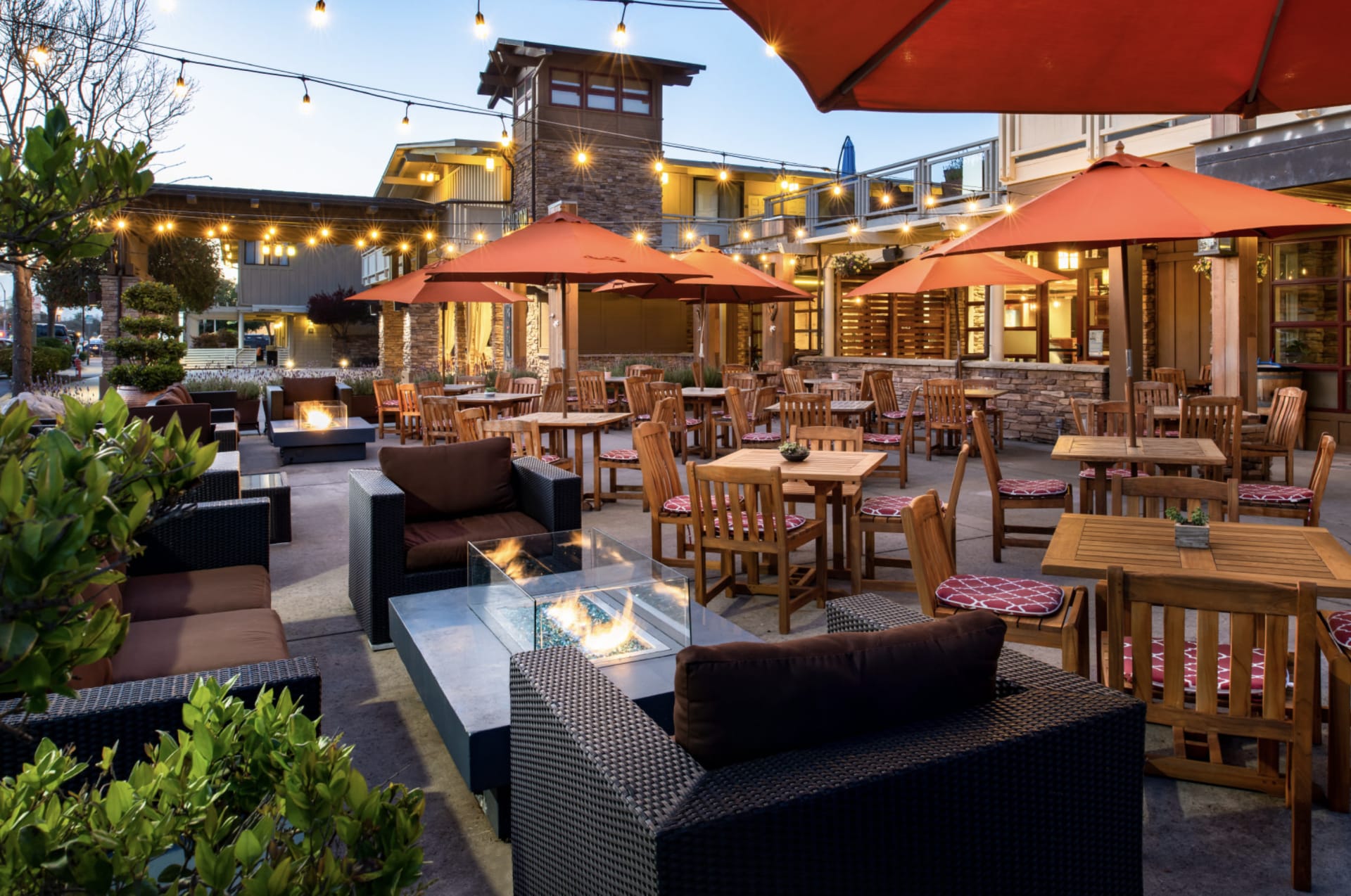 It is no surprise this gem has become an ever growing favorite among Tiburon locals. This restaurant allows you to experience a relaxing atmosphere, find a peace of mind and to enjoy the diverse, delicious, gourmet menu. The extensive choice of side and main dishes and appetizers, as well as specialty beverages are made to make your taste buds happy! A perfect, dog-friendly, place to spend the afternoon or evening.
10. Lola's Taqueria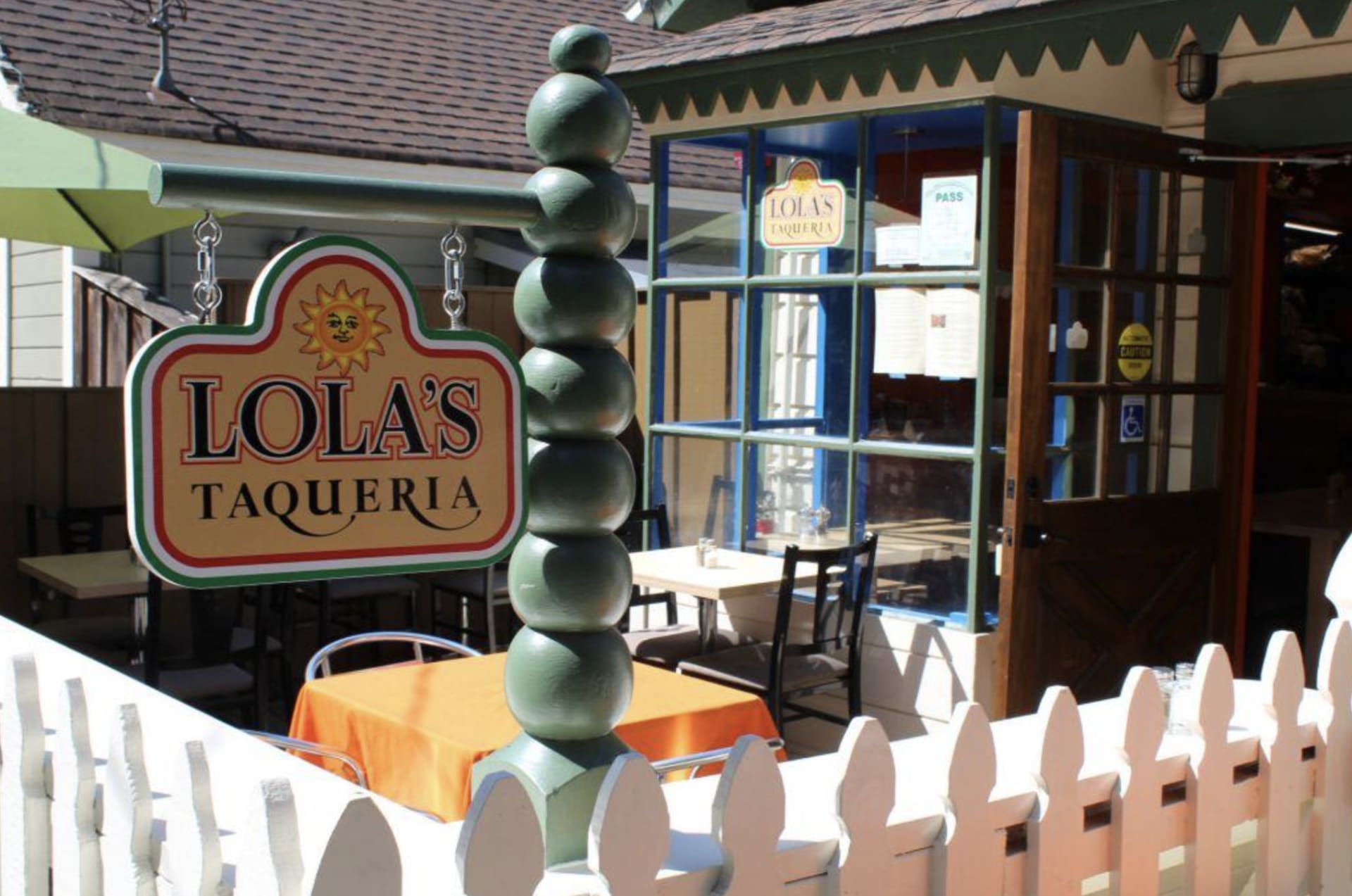 Lola's Taqueria is unique in that it is more southern Mexican, meso-American food than the usual Mexican fare from northern Mexico that is found in the U.S. While the items on the menu may look familiar, the dishes have very unique deep, rich flavors that are more like the food from Oaxaca and Central America. See why this a go-to spot for the Tiburon locals.
11. Salt & Pepper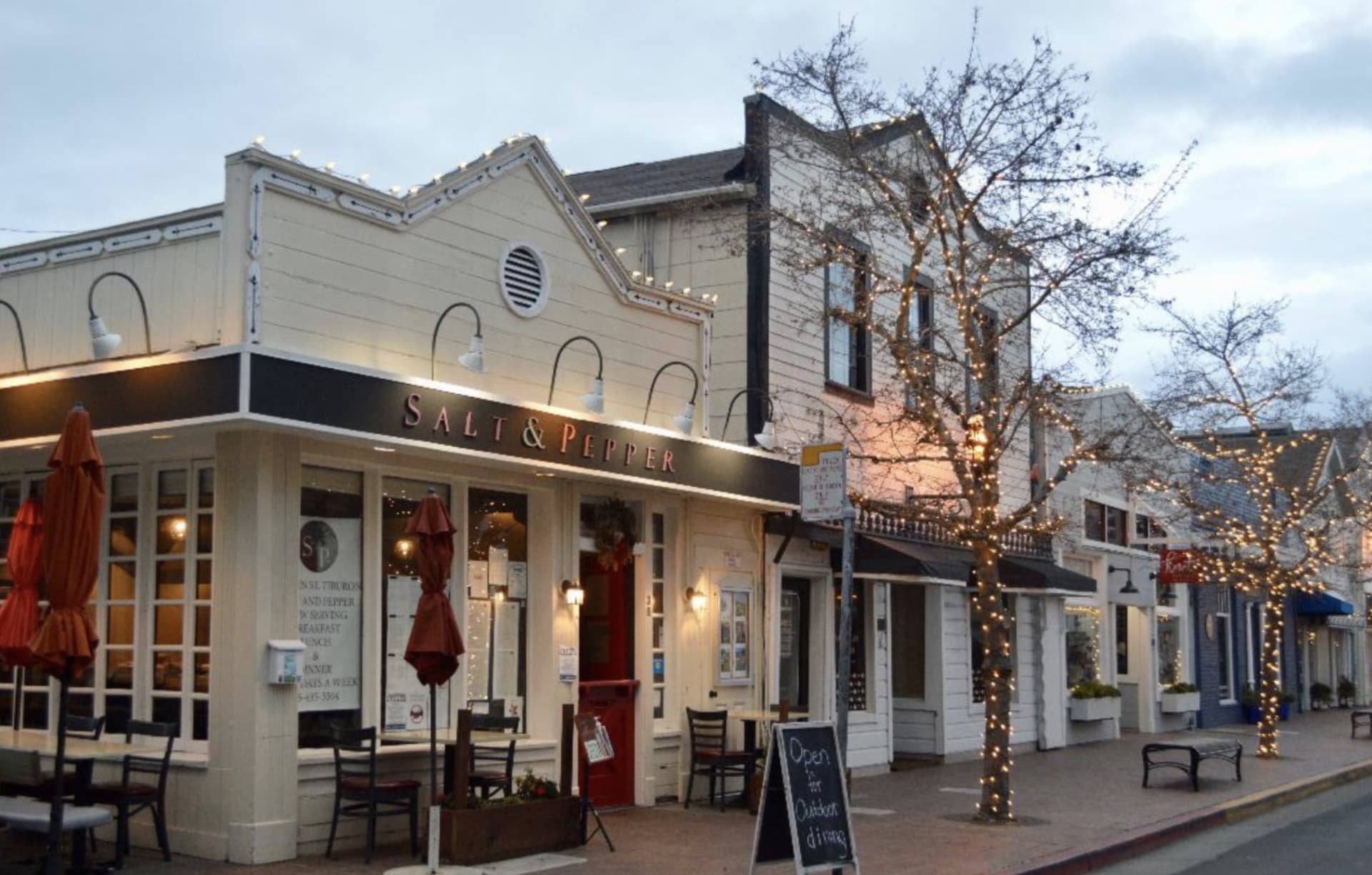 Visit this casual, family-friendly restaurant serving American cuisine with fresh local and seasonal ingredients. It's open for brunch, lunch, and dinner, and you're bound to run into a local or two as it is a town staple.
12. Caffe Acri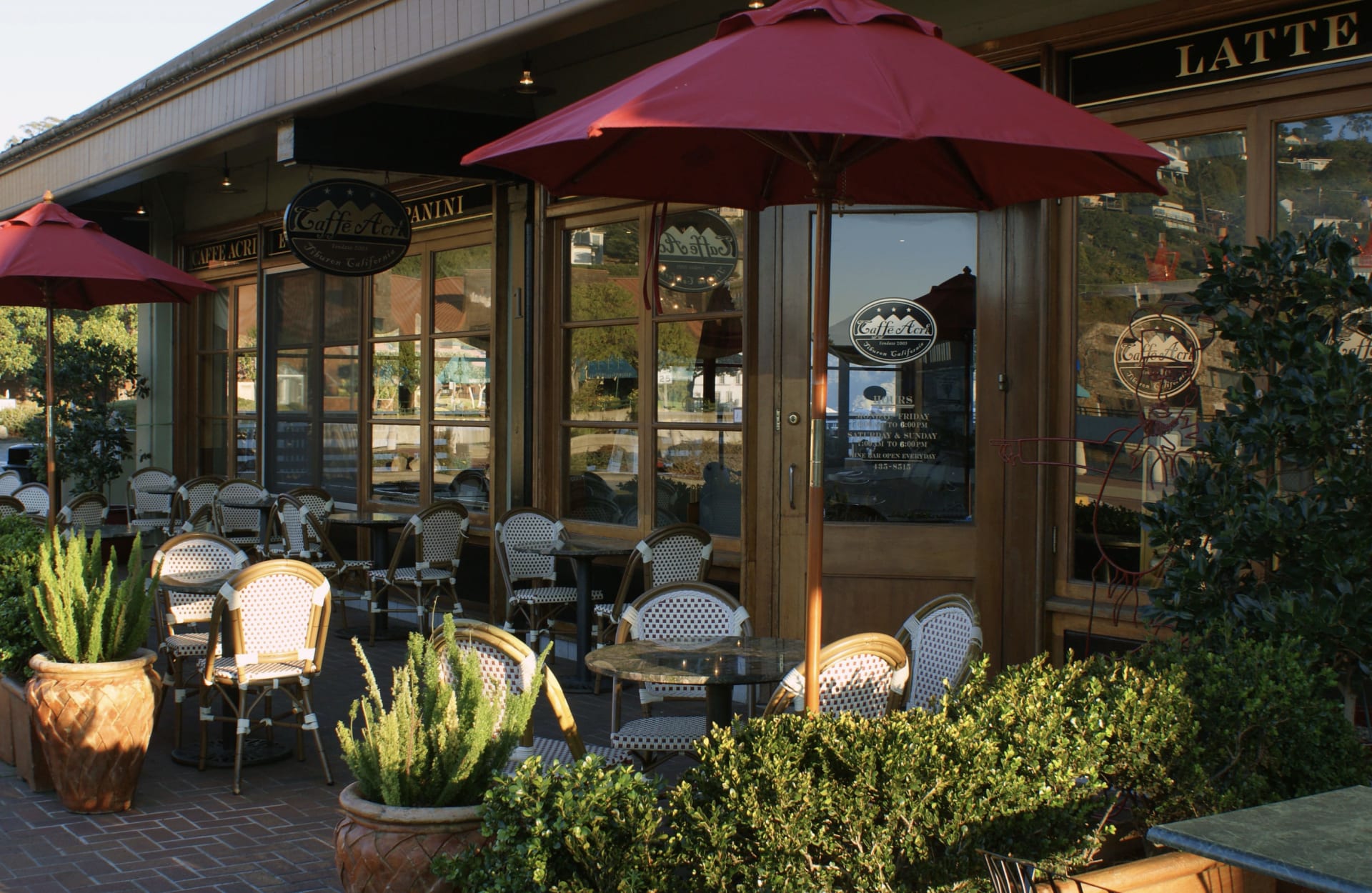 Nestled on the bustling corner of Main Street and Tiburon Blvd., just steps from the Ferry Landing, Caffe Acri is an all-day bakery and traditional Italian coffee house that also serves a full breakfast-lunch menu, artisanal wines, and gelato. All of our pastries are made in-house, and our kitchen uses only the best local, seasonal, and organic products.