When Charlie Harrington moved to Madrona Avenue last July, he soon discovered the "secret stairs" lining Belvedere Island. It occurred to him the network of old walking lanes might make for a great local fun run — like Mill Valley's famed Dipsea footrace but on a smaller scale.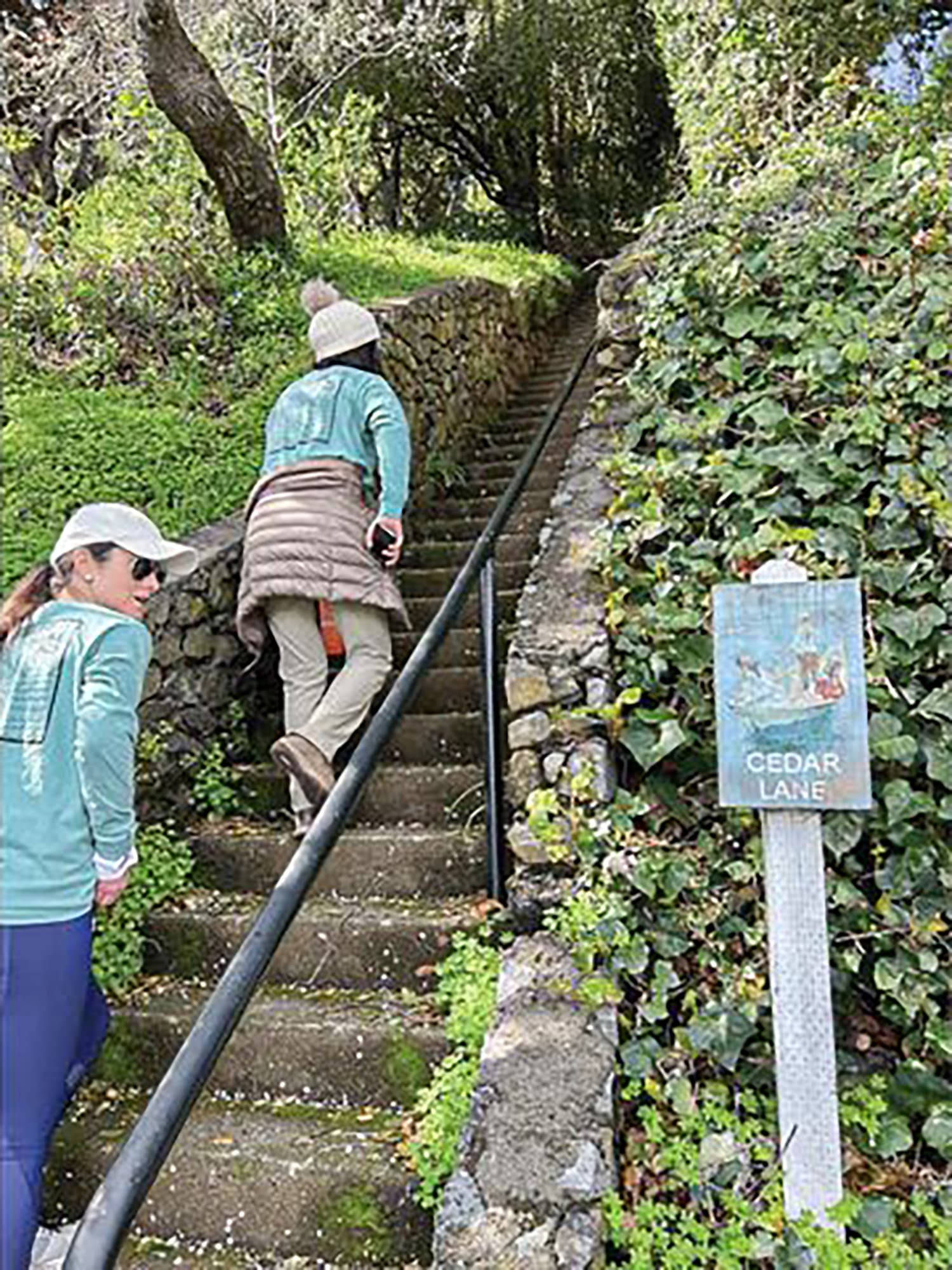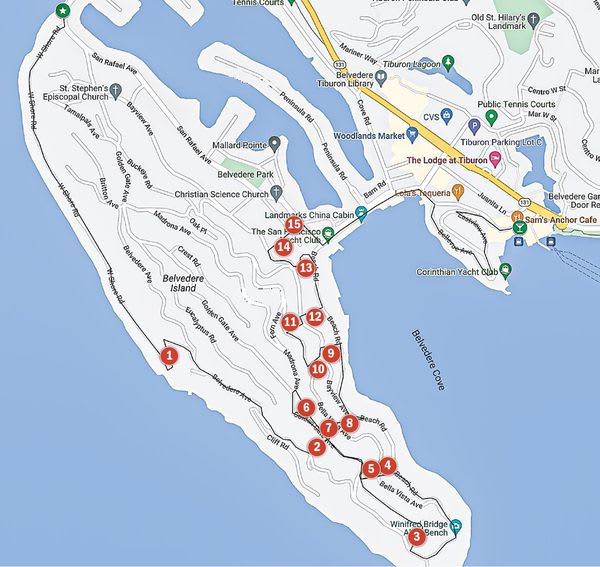 He began to pitch the idea to friends and neighbors, along with other residents in Whats­App groups, to take part in a Feb. 25 race that ultimately drew more than two dozen participants.
Dubbing it the Belvedere Challenge 2023, Harrington designed a 4-plus-mile course that began at San Rafael Avenue and West Shore Road heading south, then made its way up and over Belvedere Island: Belvedere Way Lane to Golden Gate, Park Lane to Woodwardia, Pomander Walk to Hawthorne, Cedar Lane to Woodland, Pagoda Lane to McLean, all with zig-zagging surface-street runs in between.
Article by Deirdre McCrohan