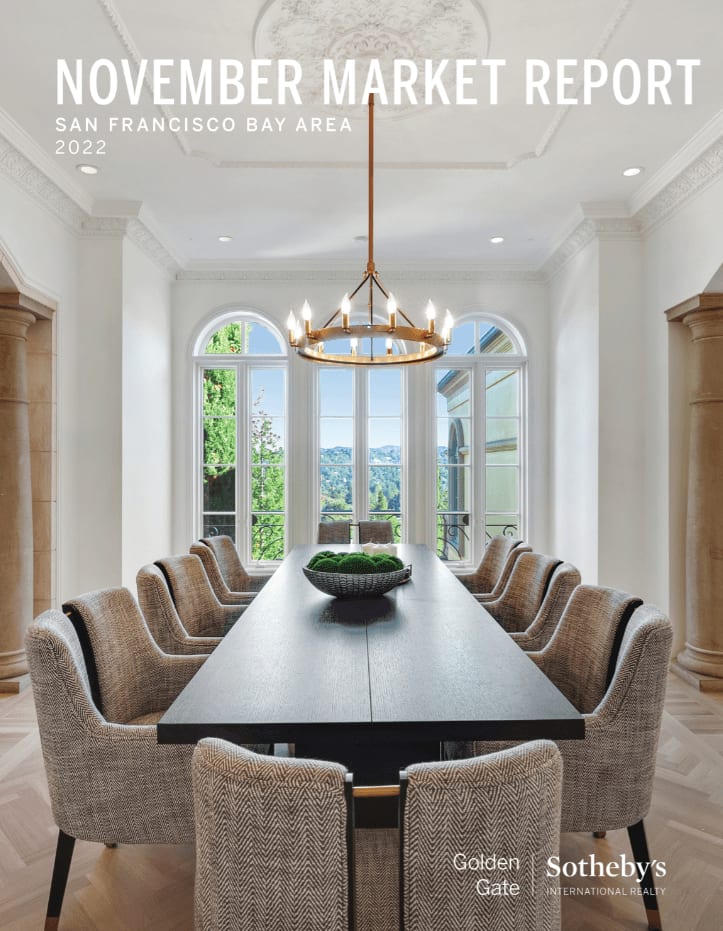 The latest Market Report for the San Francisco Bay Area shows the market holding strong and reflecting normal seasonal fluctuations. This real estate commentary is presented in partnership with the Rosen Consulting Group (RCG). We look at the ten counties associated with the SF Bay Area, focusing primarily on detached single-family homes, with added coverage of the significant condominium market in San Francisco. For questions and an in-depth analysis of the market, please contact me directly.
There has been a lot of concern over recent layoffs in the tech industry. Despite the attention, this has received in the media, and while it would seem an indicator of general economic health, the layoffs have not had a significant impact on the real estate market. Household incomes remain stable, and unemployment is low. As mentioned, it is typical for real estate sales activity to slow over the holidays. This year reflects that.
The average price point of homes dropped slightly in October and November, and so did interest rates. This combination will boost sales as we move into 2023. It is worthwhile to note that 2020 and 2021 were record-setting years by several metrics in real estate. By comparison, then, 2022 is on par with 2018 and 2019, both of which were strong years for real estate.
The stability of tech companies will be something to keep an eye on as we move into the new year. That being said, the size and diversity of the Bay Area economy indicate that it will remain stable.
View the full market report
here
.