I am pleased to share with you our latest Market Report for the San Francisco Bay Area. The report begins with economic and real estate commentary presented in partnership with the Rosen Consulting Group (RCG). For the statistical report of the regional housing market, we look at the ten counties associated with the SF Bay Area, focusing primarily on detached single-family homes, with added coverage of the significant condominium market in San Francisco. Enjoy the information and insight provided in the report and I look forward to discussing the market with you.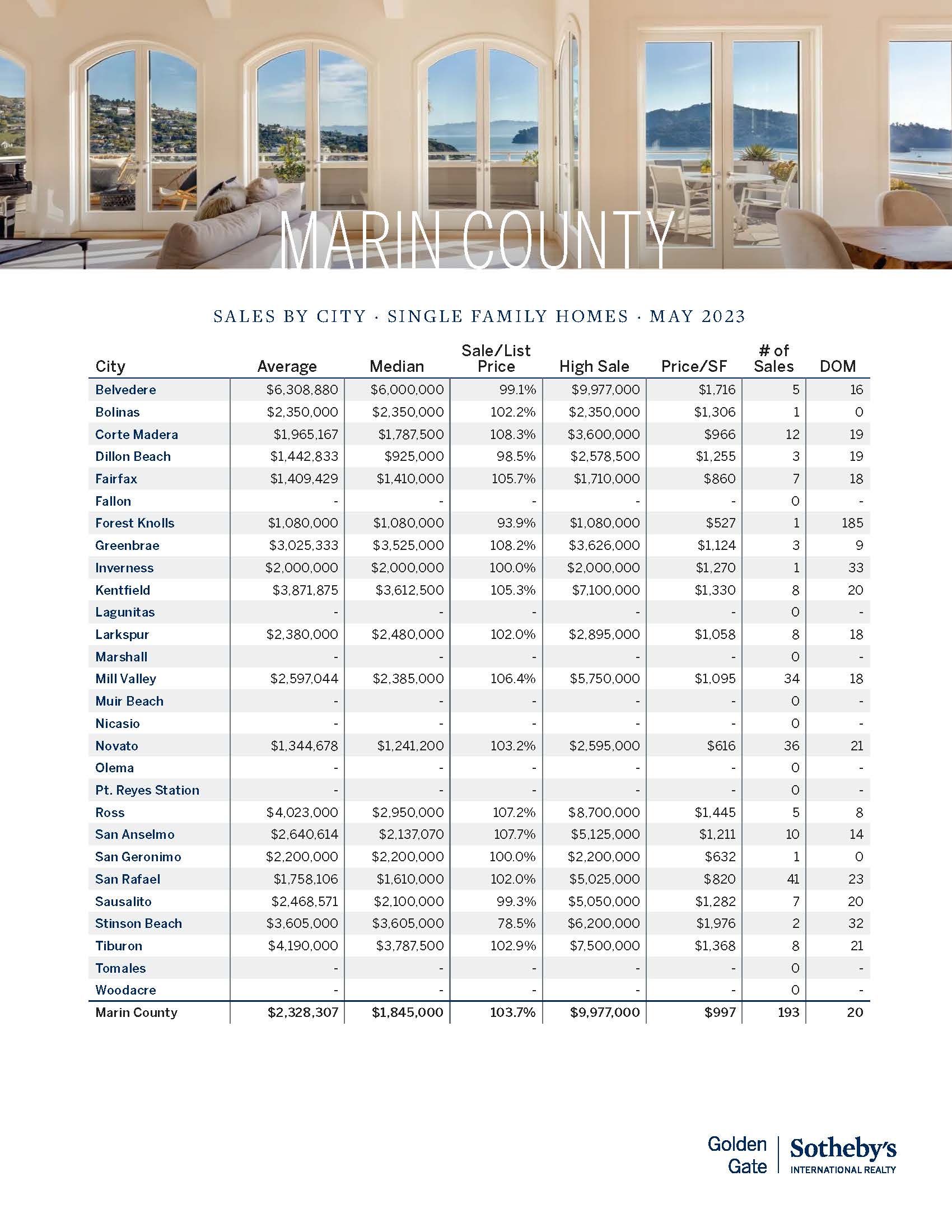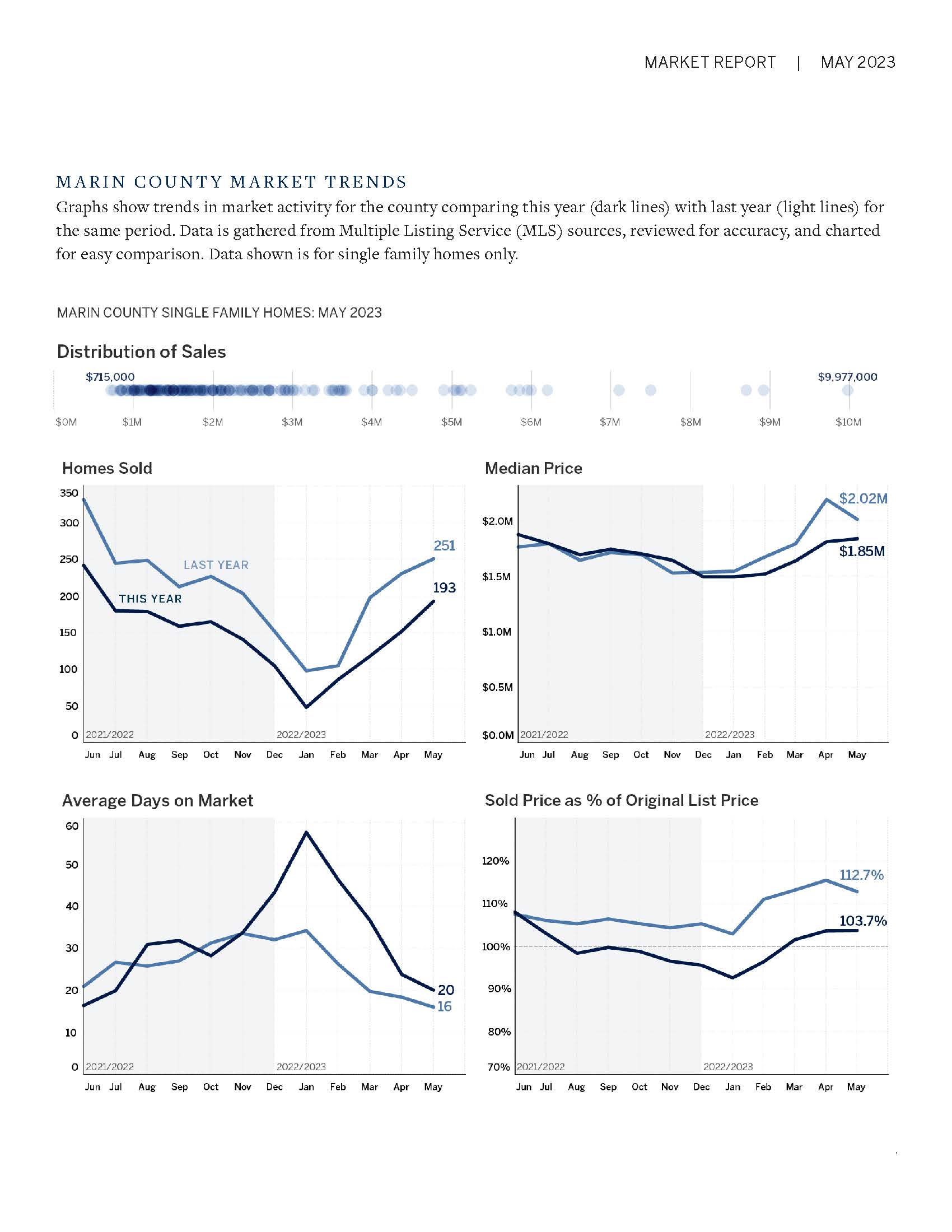 SIGNS OF A FRUITFUL SUMMER
Throughout the region, housing market activity continued to emerge from a difficult start to the year. Closed sales and listings improved, a sign that the summer may produce further gains as potential buyers adjust to higher borrowing costs.
The regional economy remained relatively strong even as layoffs and a difficult venture capital environment constrain the primary growth engine of the SF Bay Area. While the unemployment rate ticked up, net hiring remains positive with nearly 75,000 jobs created year-to-date. Though economic volatility may continue, job creation through the remainder of the year will help to support the housing market.
SALES ARE UP
The number of closed home sales increased to more than 3,900 units in May, the highest level since last September. Compared with April, sales volume accelerated by more than 30%, though aggregate sales remain below the level of one year ago. Sales increased in all counties throughout the SF Bay Area from last month, a positive sign that more buyers are acclimating to the higher mortgage rate environment. Additionally, sales of higher priced homes increased at a faster pace than mid-priced homes. Sales of homes priced greater than $2.5 million increased by 34% compared with April. In comparison, sales of homes priced less than $1 million increased by roughly 20%.
LOOKING AHEAD
The recovery in pricing along with accelerating sales provide optimism heading into the summer selling season. Steadily growing buyer interest in the inner SF Bay Area highlights the potential for a stronger recovery of neighborhoods closer to job sites and transit options. Though some buyers remain on the sidelines, the reductions in price in some neighborhoods during the last year has resulted in lower monthly payments even with the higher mortgage rates. Broader economic volatility and potential for further disruptions in the banking sector may impact local housing market conditions yet buyer demand should remain positive through the remainder of the year.