I am pleased to share with you our latest Market Report for the San Francisco Bay Area. The report begins with economic and real estate commentary presented in partnership with the Rosen Consulting Group (RCG). For the statistical report of the regional housing market, we look at the ten counties associated with the SF Bay Area, focusing primarily on detached single-family homes, with added coverage of the significant condominium market in San Francisco. Enjoy the information and insight provided in the report and I look forward to discussing the market with you.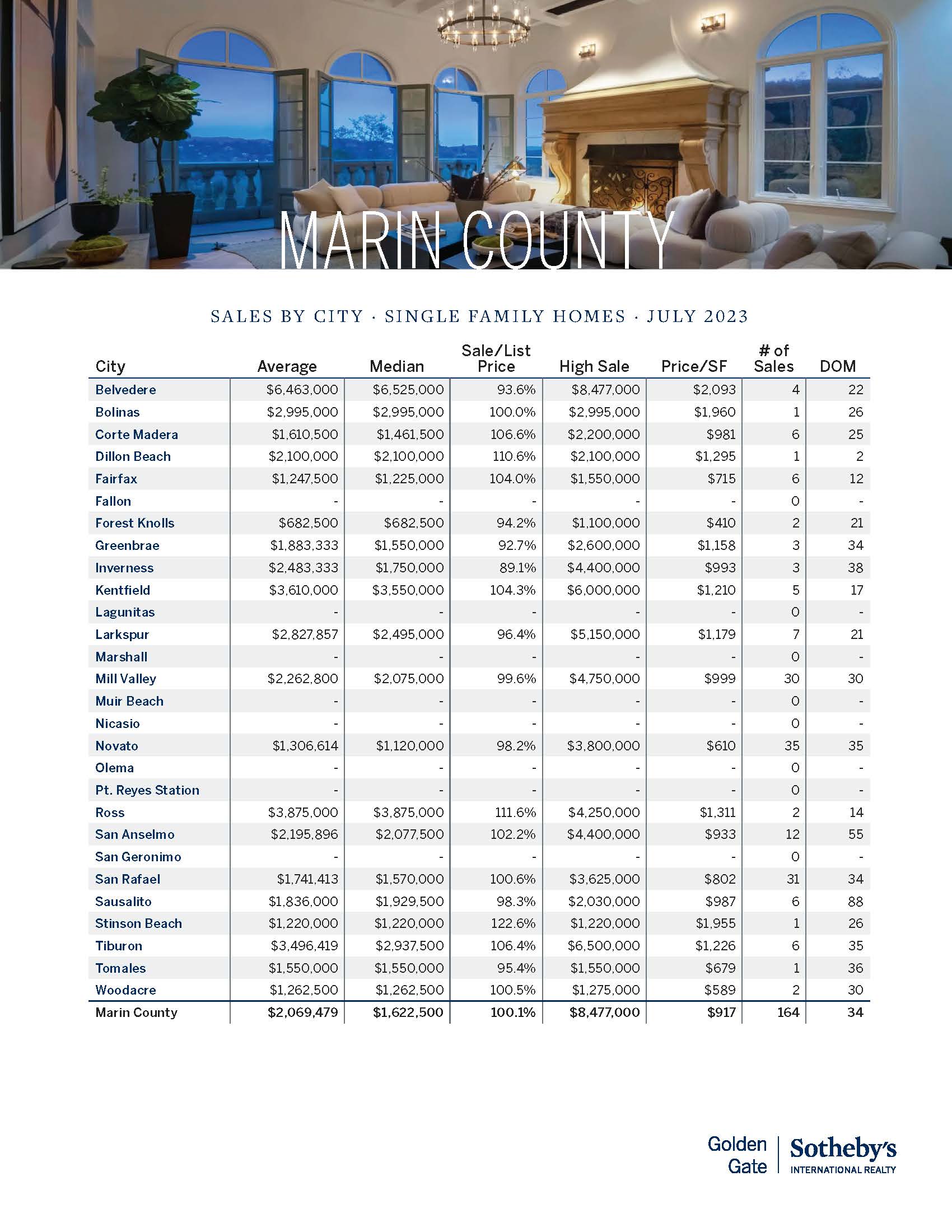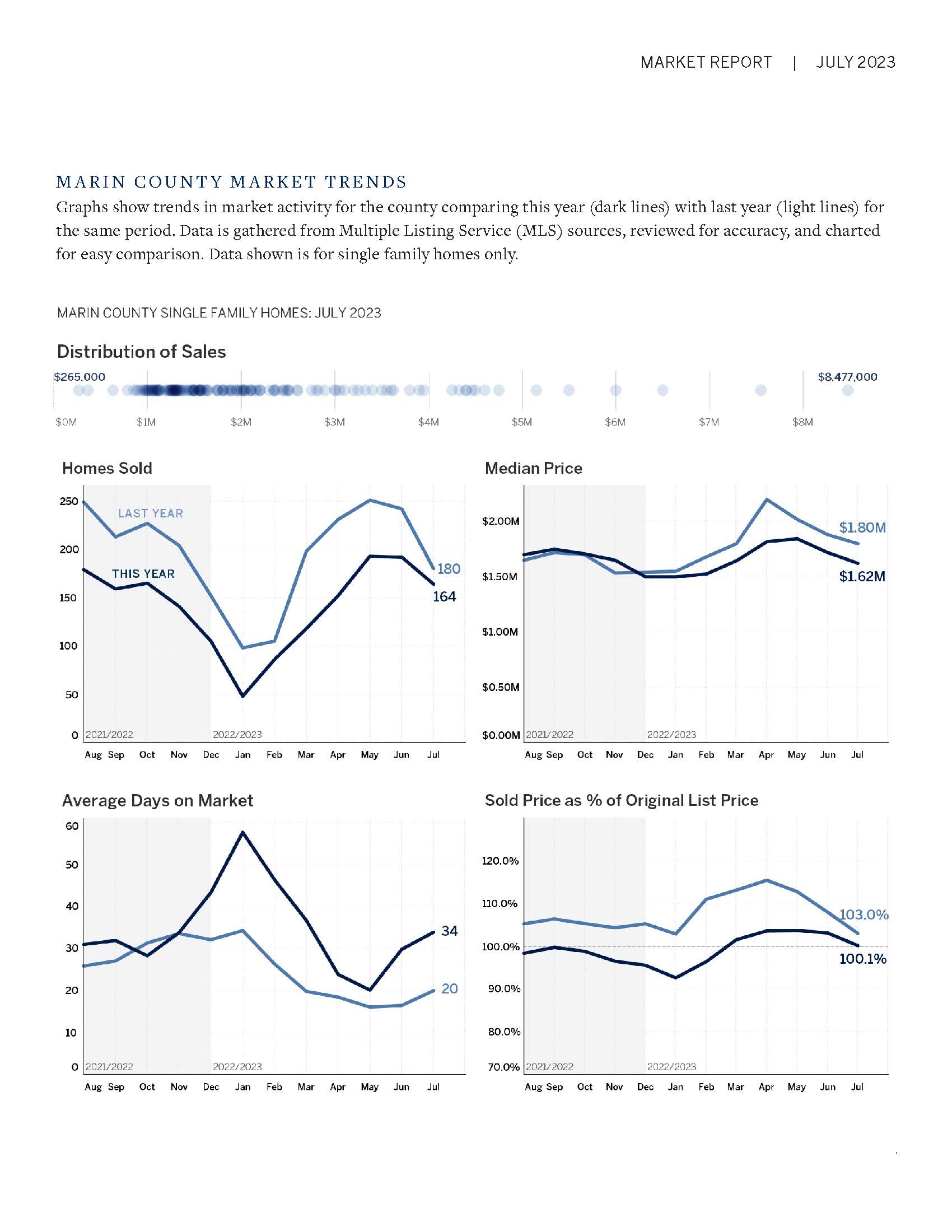 RESILIENCE DESPITE HEADWINDS
As the summer progressed, stronger headwinds emerged helping to moderate housing market activity. The combination of limited inventory and higher mortgage rates, with the addition of tighter underwriting by mortgage lenders, conspired to constrain many buyers across the SF Bay Area.
The regional economy remained robust, with an unemployment rate in the low-3% range and nearly 115,000 jobs created thus far in 2023. The resilient economy continued to support home values and purchase activity throughout the region.
OVERALL VOLUME SLOWS
Sales volume slowed modestly in July, to nearly 3,300 units across the SF Bay Area. Compared with the previous month, approximately 15% fewer homes transacted. Few homes available for sale continued to constrain buyer activity as did a modest uptick in mortgage rates. Additionally, the start of the academic year earlier in many school districts may have an effect on historical seasonal patterns. During the last few years, the peak selling months shifted to the early part of the summer, allowing for families to move prior to the start of a school year.
LOOKING AHEAD
The SF Bay Area housing market has so far proved to be resilient, though sales activity may be constrained further through year-end by tight mortgage lending conditions. Potential buyers remain in the market, seeking the right homes for their families, particularly within the inner SF Bay Area and prime suburban neighborhoods. The relatively small number of homes for sale will concentrate buyers, helping some homes to sell for more than the list price. Through the remainder of the year, expect buyers to remain resilient and pricing may stabilize near current levels.