Searching for your dream home goes beyond the interior; the outdoor space plays a pivotal role in creating your ideal living environment. In the picturesque landscapes of Marin County, outdoor features are not just amenities but an essential part of the lifestyle. Here are some of the most coveted outdoor features that Marin County properties have to offer, helping you envision your perfect oasis.
1. Expansive Gardens and Landscaping
Marin County boasts a mild climate perfect for lush gardens and beautiful landscaping. Imagine stepping into your backyard to find vibrant flower beds, well-maintained lawns, and perhaps even a farm-to-table style garden with fresh herbs and vegetables. There are many homes that embrace the natural beauty of the surroundings through thoughtful outdoor design.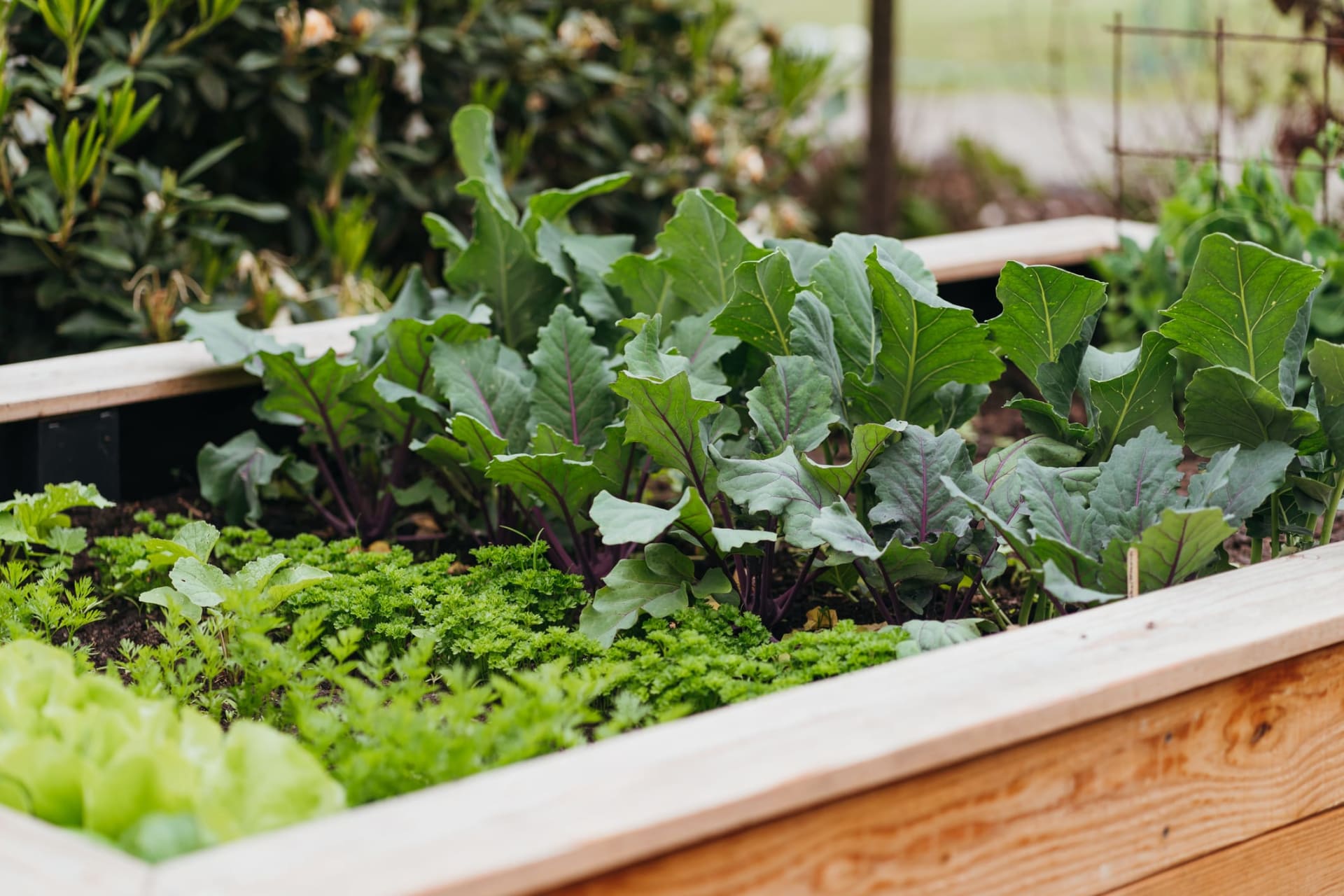 2. Tranquil Water Features
The calming sound of water can transform your outdoor space into a serene sanctuary. From elegant fountains to tranquil ponds, Marin County properties offer a range of water features that add an element of zen to your daily life.
3. Inviting Outdoor Entertainment Areas
The allure of Marin County living often includes entertaining outdoors. Look for homes with spacious patios, well-equipped BBQ areas, and cozy fire pits where you can host gatherings against the backdrop of stunning sunsets.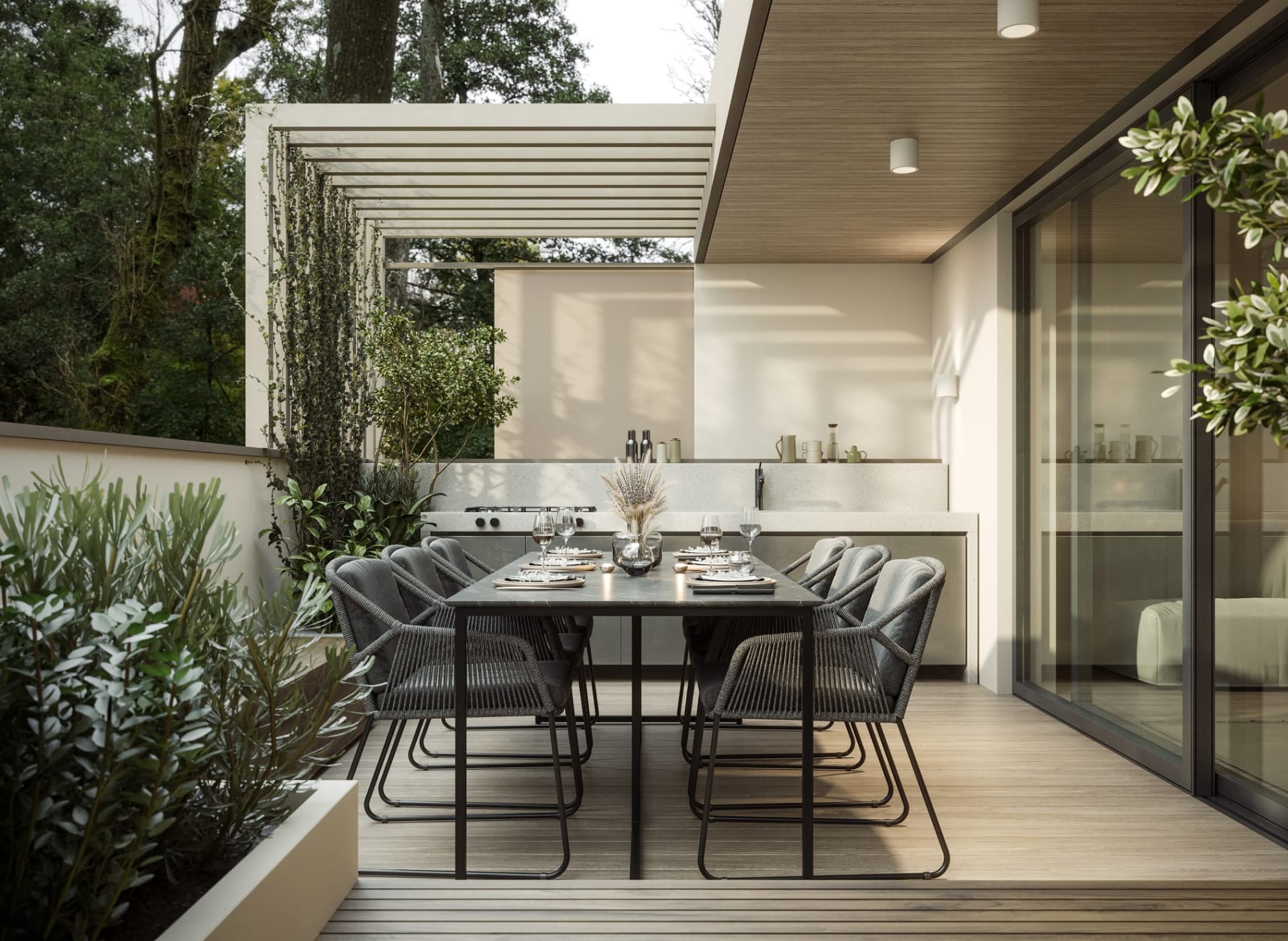 4. Spectacular Views
Marin County's topography provides plenty of opportunities for breathtaking views. Whether it's panoramic bay views or the lush hills of the Marin Headlands, homes with stunning views bring the beauty of nature right to your doorstep.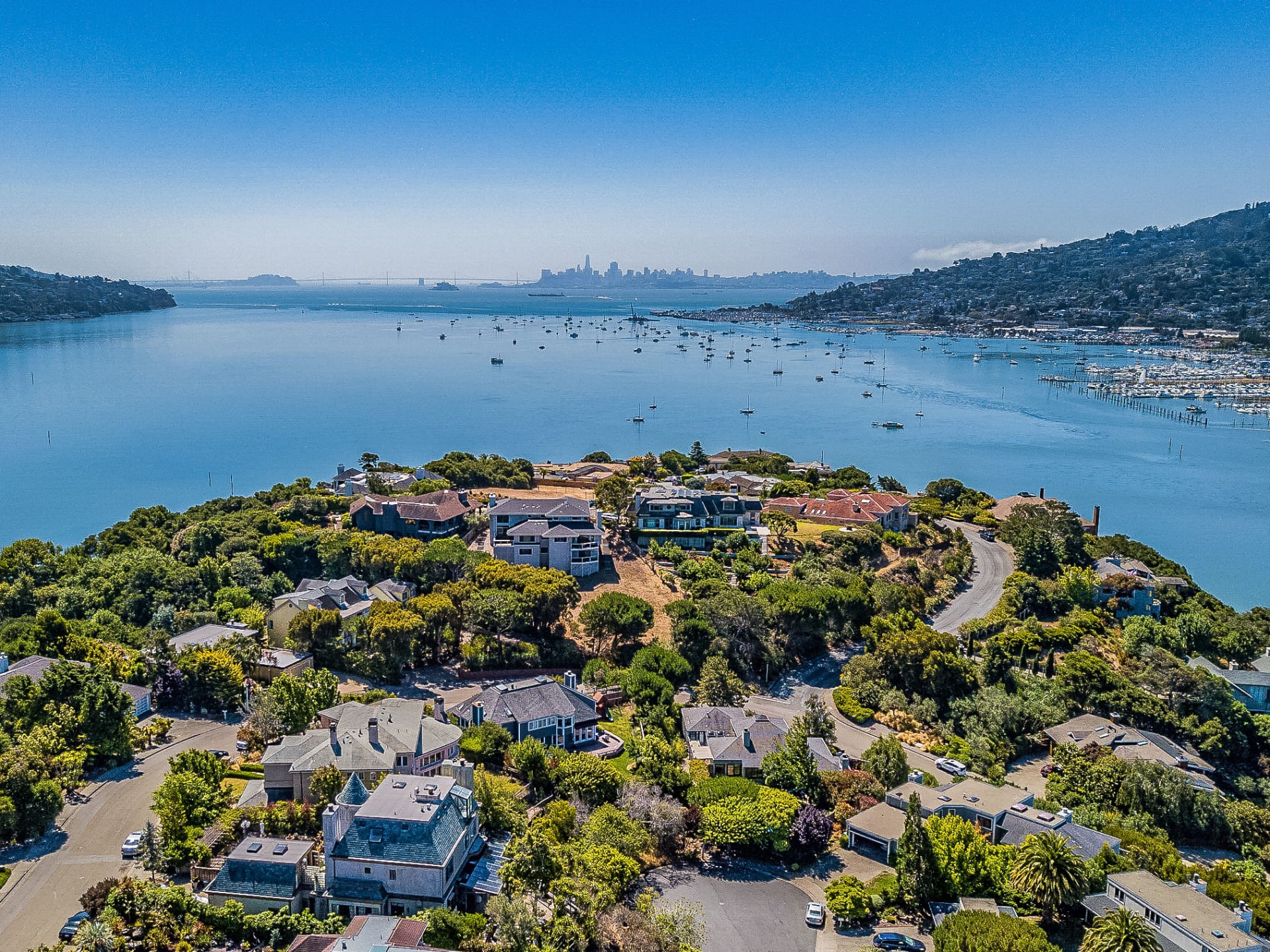 5. Outdoor Recreation Spaces
For those who love an active lifestyle, Marin County properties often feature outdoor spaces perfect for recreation. Tennis courts, basketball hoops, and even putting greens can be found in properties designed to cater to your favorite hobbies.
6. Intimate Courtyards
Elevate your living experience with the inclusion of intimate courtyards. Marin properties often offer the opportunity to design and enjoy your very own secluded oasis. Picture starting your day with the gentle embrace of a quiet morning as you savor a freshly brewed cup of coffee amidst the soothing ambiance of your personal courtyard. Alternatively, these charming spaces provide the perfect backdrop for unwinding after a long day, allowing you to escape into the pages of a captivating book while surrounded by tranquility. Whether it's a tranquil moment of reflection or a place to immerse yourself in literature, intimate courtyards truly add a touch of magic to your everyday life.
7. Nature Walks and Hiking Trails
Marin County is known for its abundance of nature trails and hiking paths. Some properties offer direct access to these trails, making it easy for you to explore the great outdoors without having to go far. Imagine stepping from your backyard onto Mount Tamalpais' trails, where diverse ecosystems, sweeping panoramas, and vibrant flora and fauna await, inviting you to immerse yourself in the unparalleled beauty of Marin County.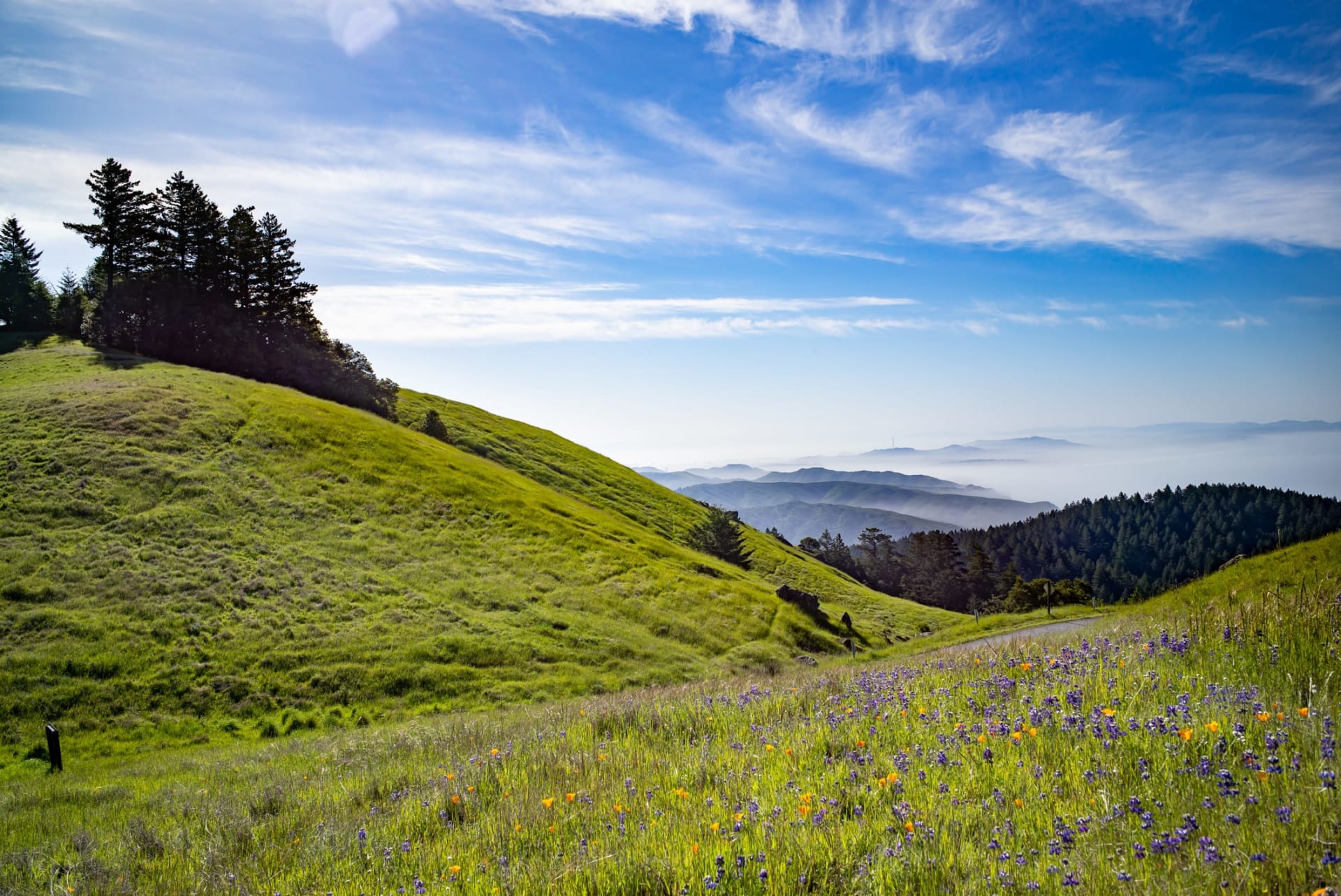 8. Play Areas for Children
For families seeking their perfect abode in Marin County, the presence of thoughtfully designed play areas is sure to be a delightful discovery. Imagine the joy on your children's faces as they step into a world of swing sets, jungle gyms, and expansive yards - all within the safety and comfort of your property.
9.

Sustainable Living Spaces
Embrace eco-friendly living with properties that feature outdoor solar installations, rainwater harvesting systems, and native plant gardens that contribute to the region's natural ecosystem. As you explore the remarkable options available, you'll discover more than just houses; you'll uncover sustainable living spaces that encapsulate the essence of ecological consciousness.
10.

Private Waterfront Retreats
Enjoy every season with the ultimate luxury of private waterfront properties in areas like Belvedere and Tiburon. Immerse yourself in the soothing embrace of the ocean or bay right from your own backyard. Properties like this offer you the chance to enjoy the natural ebb and flow of the water, creating a serene and captivating environment like no other. Relaxing by the waterside or taking in the stunning views becomes a part of your daily routine, making these properties a dream come true for water enthusiasts and those seeking an unparalleled connection with Marin County's stunning landscapes.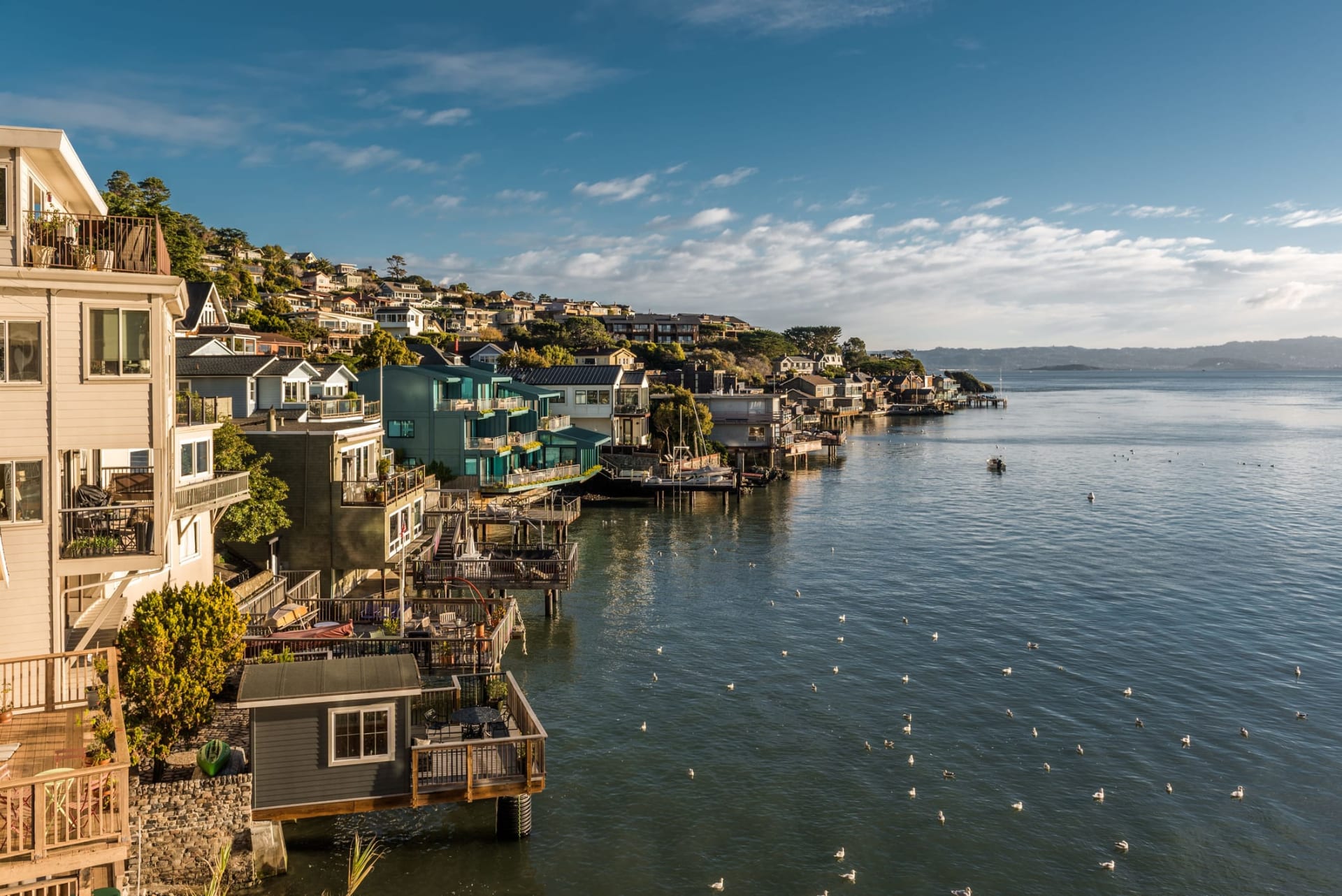 As you embark on the journey to find your dream home in Marin County, remember that the outdoor space is an extension of your living area. From stunning gardens to enticing entertainment zones, Marin County properties offer a variety of outdoor features that can enhance your daily life and provide a haven of relaxation. Take your time to explore the possibilities and envision how these coveted outdoor features can truly make a house feel like your perfect home.
Are you looking to buy or sell in Marin County? Now's the time – contact me today for a complimentary home evaluation.