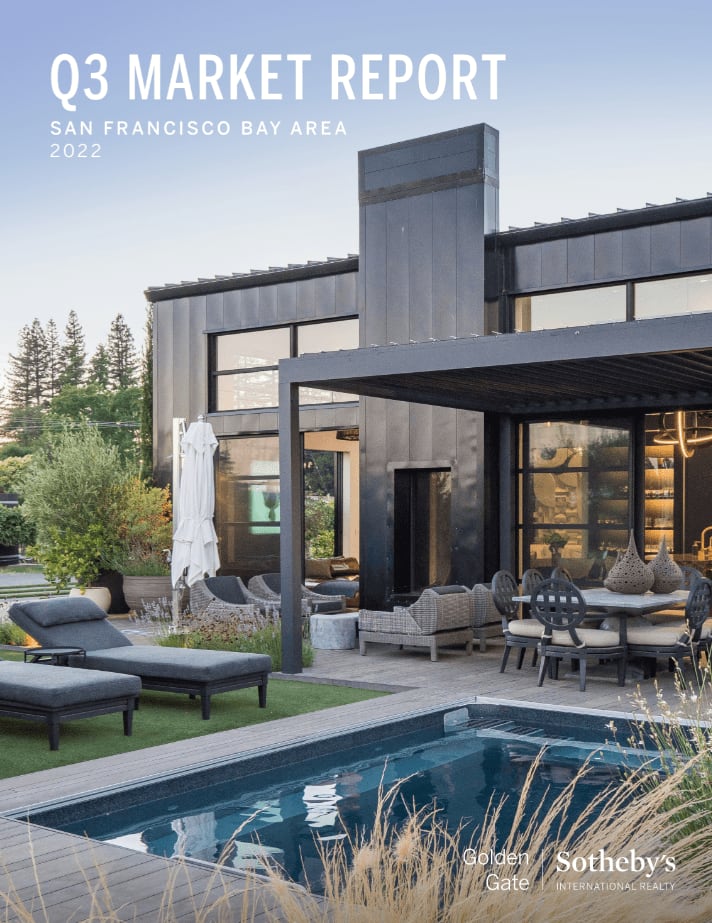 In conjunction with Rosen Consulting Group (RCG), I am pleased to present a
third-quarter market report
for the Bay Area Housing Market. The report consists of an analysis of ten counties in the Bay Area. The primary focus is detached single-family homes. I will also look at the condominium market in San Francisco. The data is sourced from Multiple Listing Service (MLS).
Sales in the Bay Area in the year leading up to Q3 2022 set an all-time high. So it comes as no surprise that sales cooled a bit in the third quarter. That being said, the Bay Area housing market still outperformed numbers nationally.
There are several factors influencing the housing market, based on economic factors. First, interest rates have been increasing, and buyers are waiting for indicators of whether this is a long-term trend, or if they will come back down in the short term. Wage growth remained elevated, but unemployment increased, so remains unclear which direction the economy will go. The strength of the economy is key to supporting housing demand.
The market at the lower end remained strong. Sales slowed the most in homes over $3.5 million. This is due primarily to fluctuations in the stock market, coupled with interest rates. Still, the market overall is on par with 2019, which overall was a strong year for sales.
Additionally, buyer competition has decreased, resulting in potential sellers being more hesitant to list their properties. This accounts for the overall decrease in prices. The median price in the Bay Area decreased by 13% from the second quarter. A drop this time of year is typical, though the average drop is closer to 8%.
The main issue at the moment is overall affordability. The combination of housing prices in the Bay Area, coupled with the interest rates has put both buyers and sellers in somewhat of a holding pattern, as the trajectory of the economy is determined.
Statistically, the condominium market is mirroring last year's numbers, with only a slight drop in the percentage of homes sold above asking, and a slight increase of homes on the market. This can be attributed to the overall affordability of condominiums compared to single-family homes.
Phillipa Criswell is an expert in Marin County and Bay Area real estate. Please contact Phillipa with questions about buying or selling a home.